Nippon Paint Asian Young Designer Awards (AYDA) 2019 kicks started
Asian Young Designer Awards 2019 (AYDA 2019) organized and sponsored by Nippon Paint kicked started at the college yesterday!
The annual international student design competition is moving towards her 12th year of history. The Department of Architecture is honoured to collaborate to organize the regional AYDA (Architecture Category) this year.
Nippon Paint representatives offered a comprehensive lecture on Paints at Lecture Hall 1 yesterday, with over 60 students attending. The lecture covered chemical properties, selection methods and application procedure of Paints onto different parts of buildings, followed by the kick-off briefing of AYDA 2019.
With the topic 'FORWARD: a Sustainable Future, the competition challenged students' vision of tomorrow in terms of environmental, social and cultural sustainability by suggesting architecture designs to reflect and advance.
The regional jury would take place at our college in Jan 2020 to select five awardees. The winner would be sponsored to participate in the international competition and workshop in Vietnam in March 2020. So start designing now!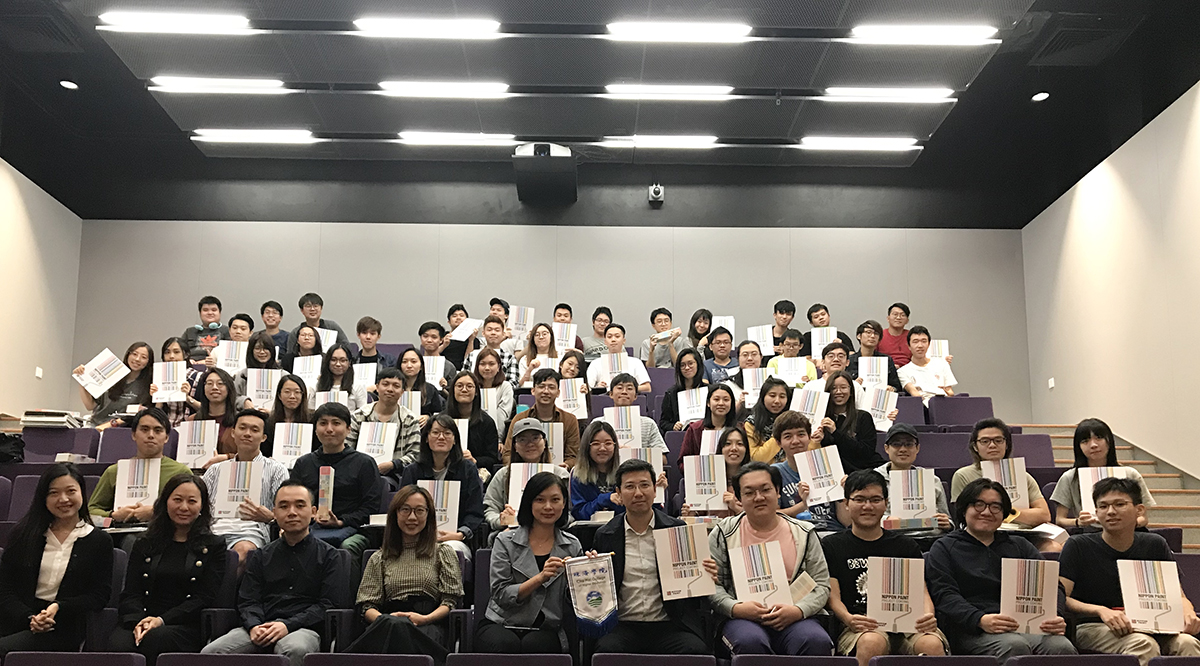 Nippon Paint paint expert explaining basic components, properties and types of paints for both interior and exterior application.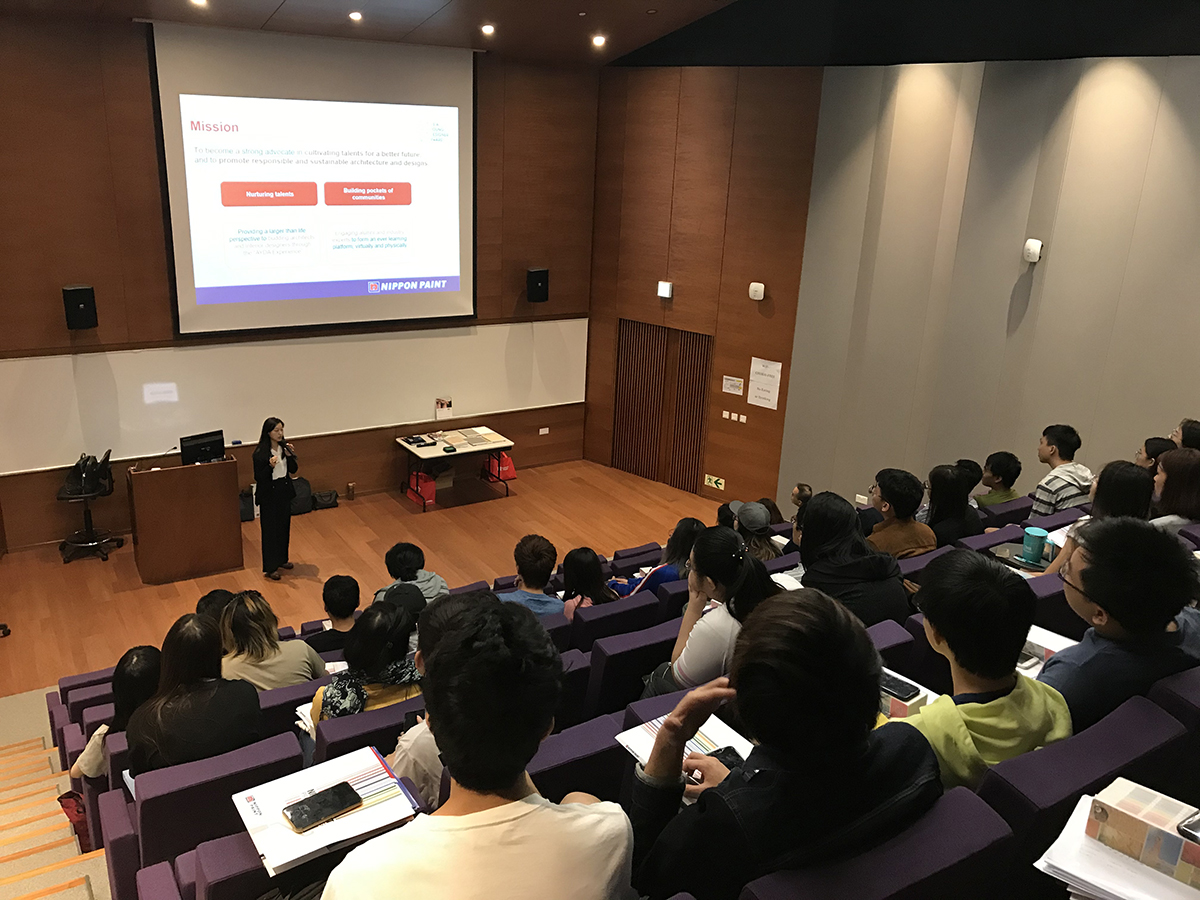 Introduction of AYDA 2019- the first ever architecture category design competition for Hong Kong region.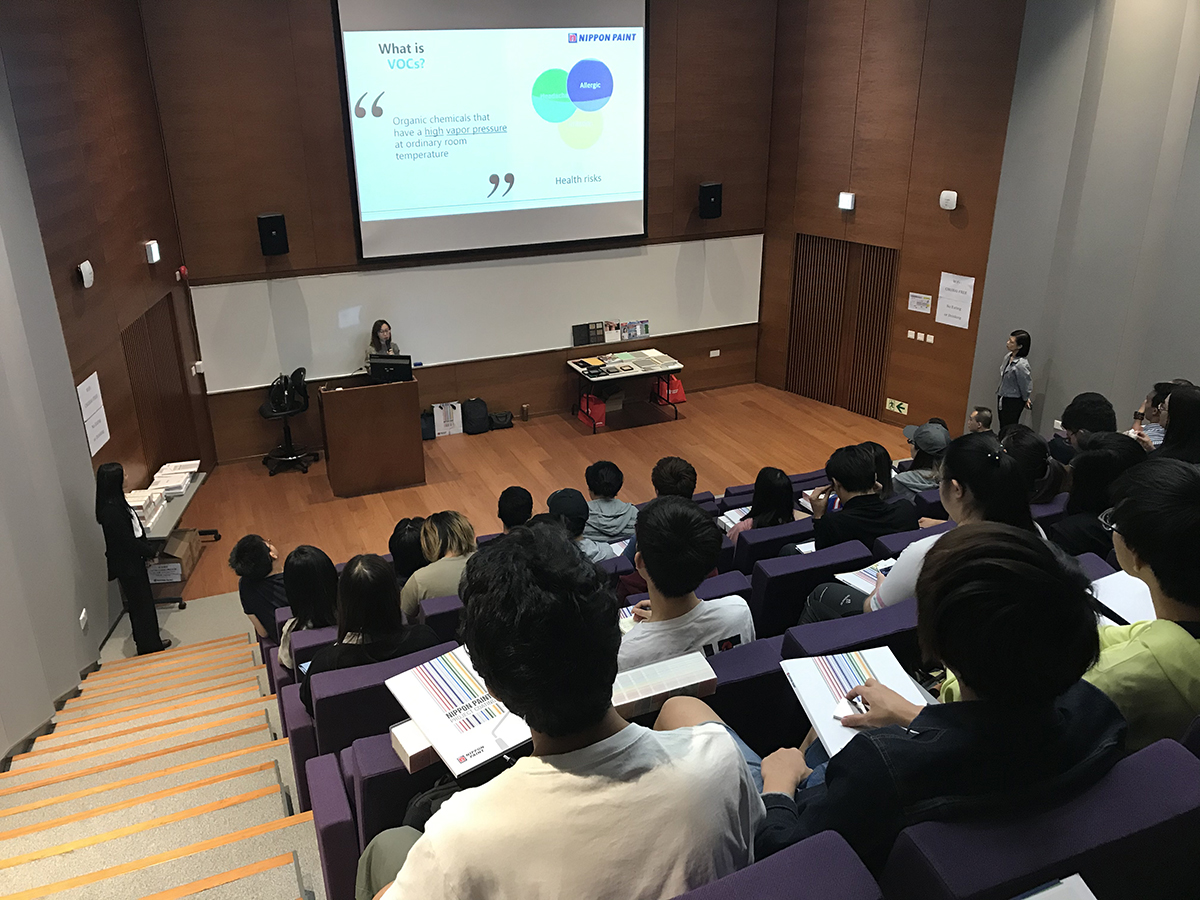 Grand finale of the guest lecture.