Architecture Exhibition Staged at Pao Galleries of Hong Kong Arts Centre
The annual Graduation Show 2021 organized by the Department of Architecture was officially opened at Hong Kong Arts Centre on 30 Jul 2021.
Titled "RESHUFFLE . RESTRUCTURE . REFORM'', the architecture exhibition showcases M.Architecture design theses and BSc (Hons) in Architecture final year projects, covering a wide spectrum of architecture and urban investigations in Hong Kong. Graduates show their design talents and share their visions via physical models, animations and drawings.
The opening ceremony was officiated by Guests of Honour Mr Donald Choi (President of the Hong Kong Institute of Architects), Mr Benny Chan (Chairman of Architects Registration Board) and Prof CF Lee (College President) at Pao Galleries of Hong Kong Arts Centre on 30 Jul 2021, following which a guided tour was held to show the guests around the exhibition. Graduates presented their designs and intermingled with the guests and visitors.
The Department would like to express the heartfelt appreciation to the sponsors, including Paul Y. Engineering (Venue Sponsor), Macros (Venue Set up Sponsor), the Hong Kong Institute of Architects, 39+, A.C.I.D. Ltd, ALKF and Associates Architects Ltd, Ark Associates Ltd, Cheung Kwong-yeung Architects Ltd, CL3 Architects Ltd, Cupio Design Studio, CYS Associates (HK) Ltd, DEFT Ltd, LWK & Partners (HK) Ltd, Nelson Chen Architects Ltd, Prime Design Consultancy Ltd, Rocco Design Ltd, Ronald Lu and Partners, Singular Studio Ltd and the Oval Partnership Ltd for their generous support to make the exhibition possible.
The exhibition would last until 9 Aug 2021, hope to meet you there!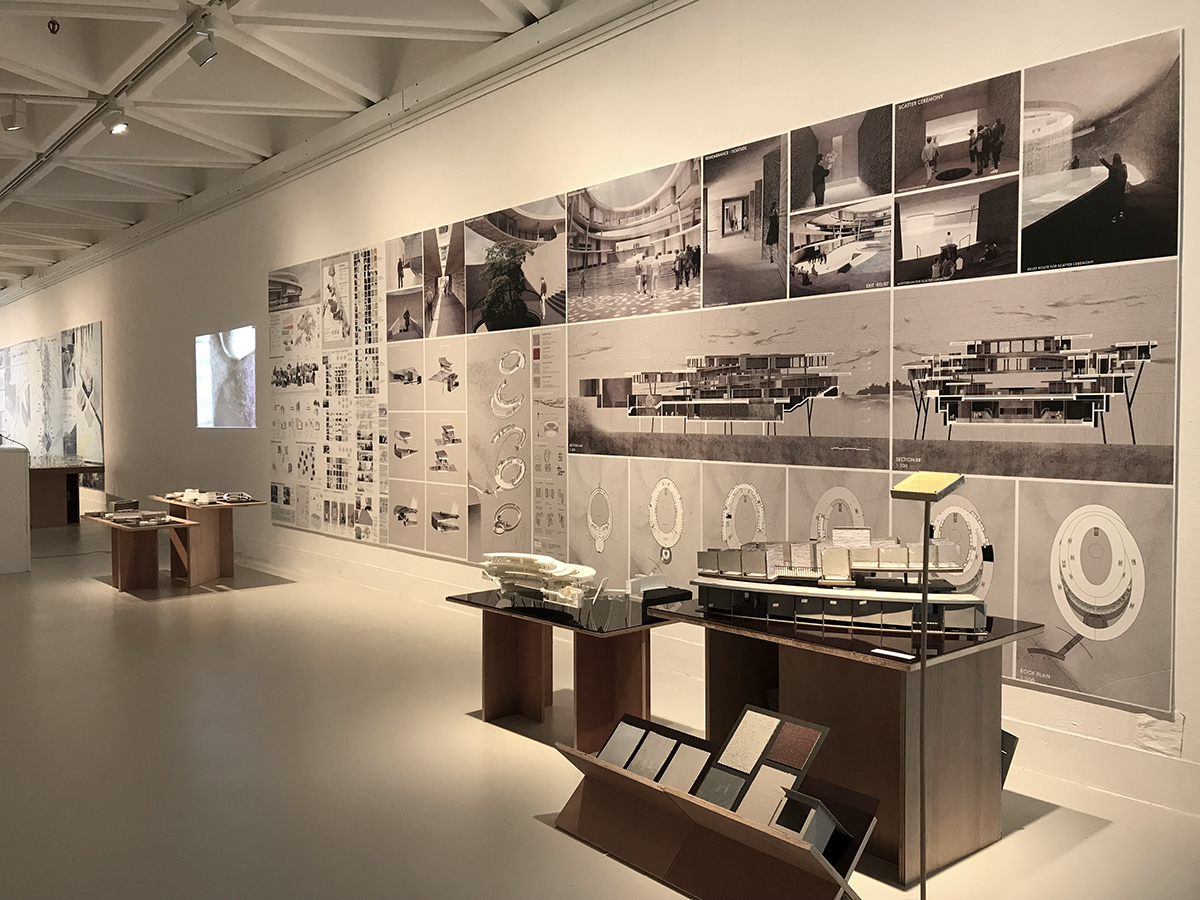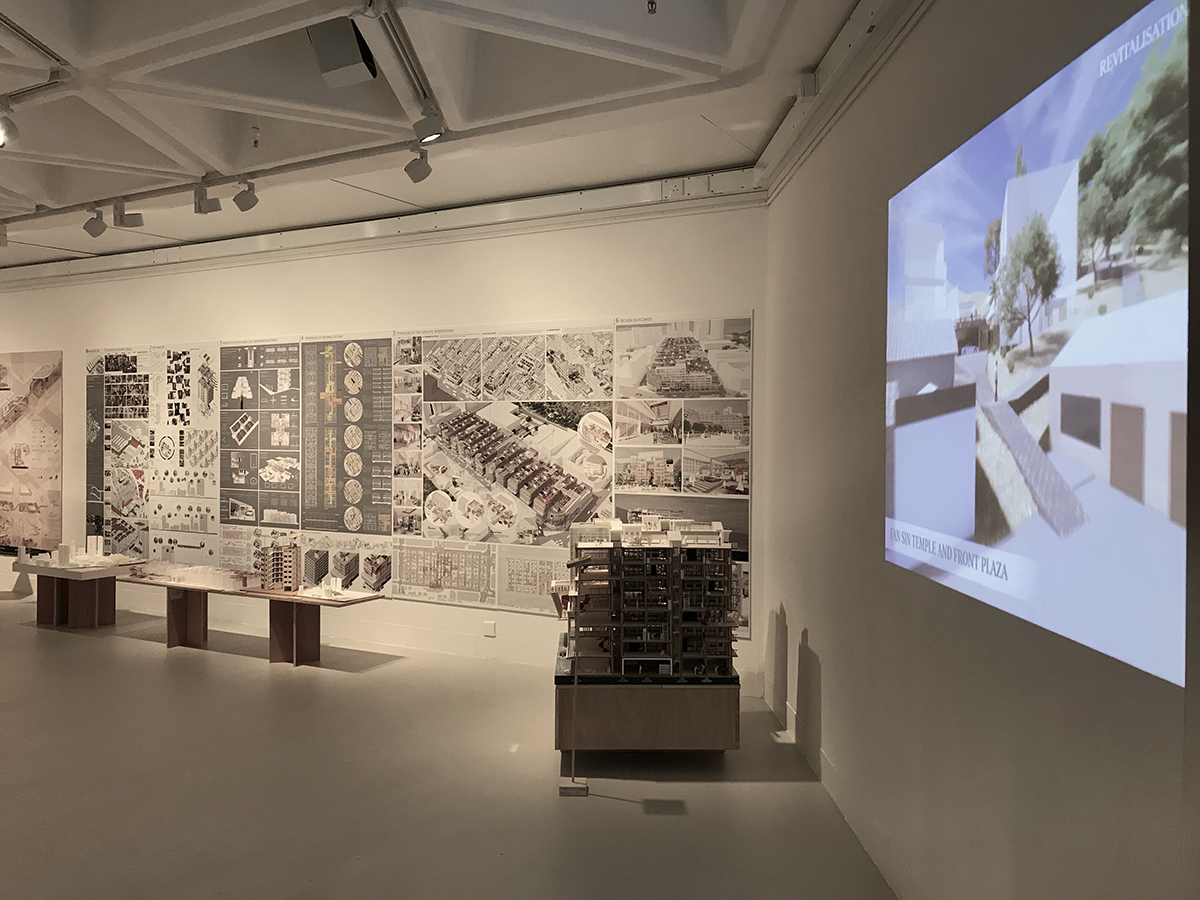 Above two: Physical models, drawings and animations are displayed at the exhibition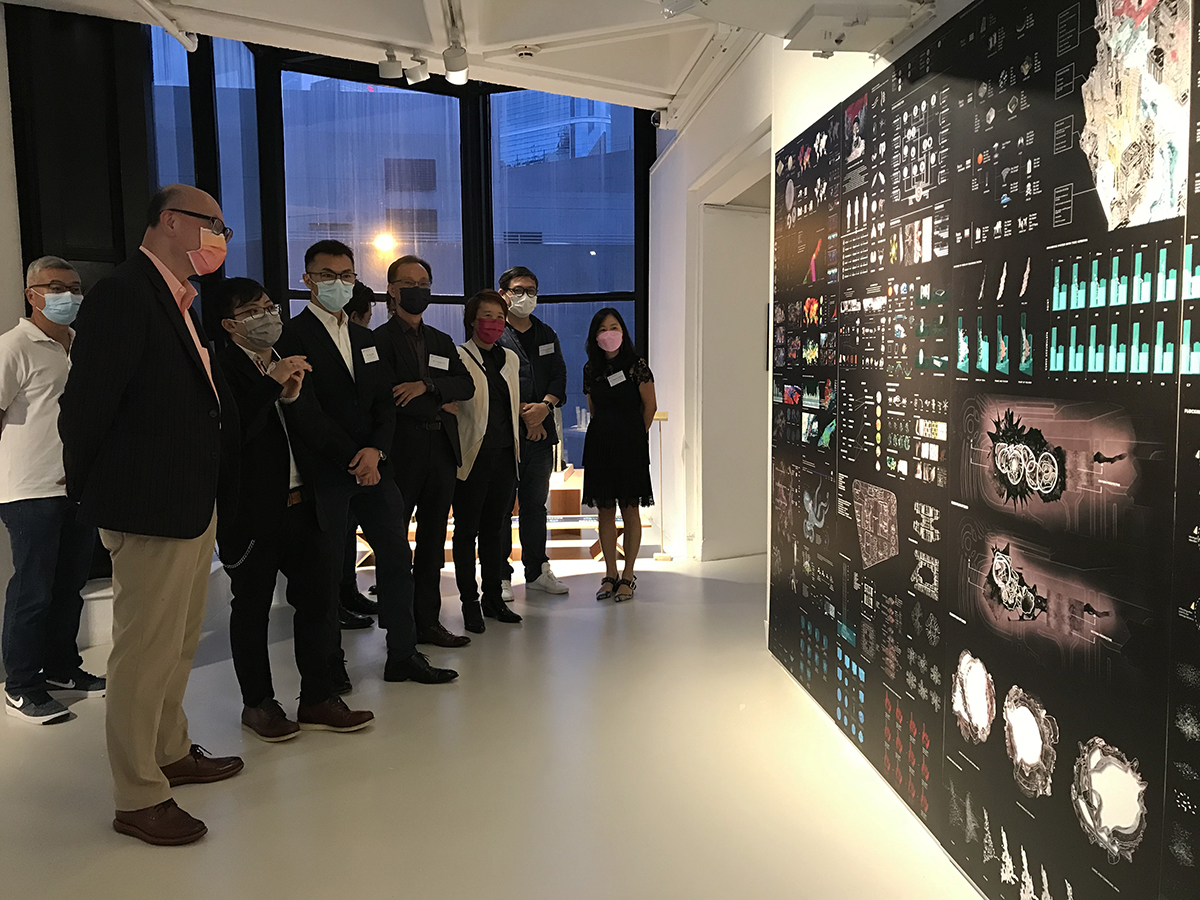 Above: M.Arch Graduate Andies Hue presenting his design thesis to Guest of Honour Mr Donald Choi, President of the Hong Kong Institute of Architects, and other guests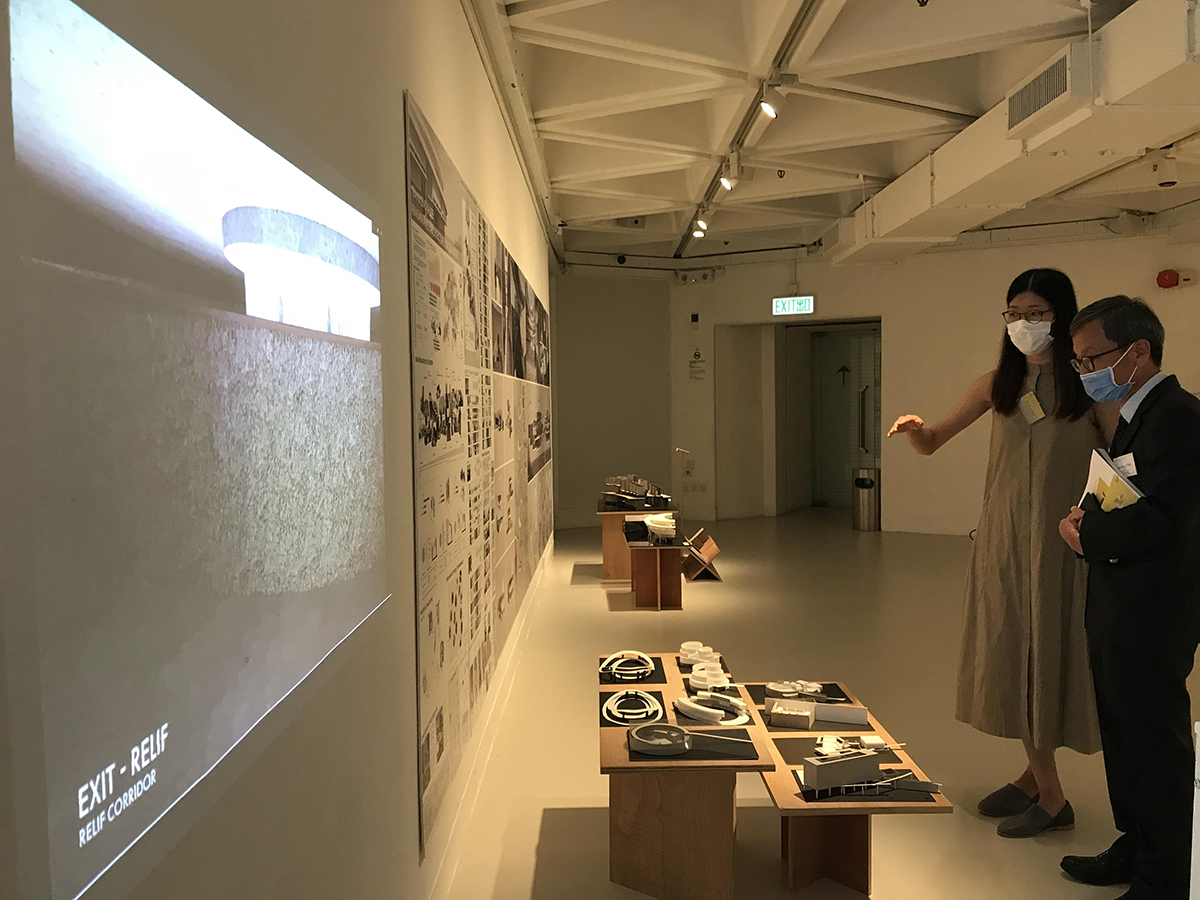 Above: M.Arch Graduate Cory Tsui presenting her design thesis to Guest of Honour Mr Benny Chan, Chairman of Architects Registration Board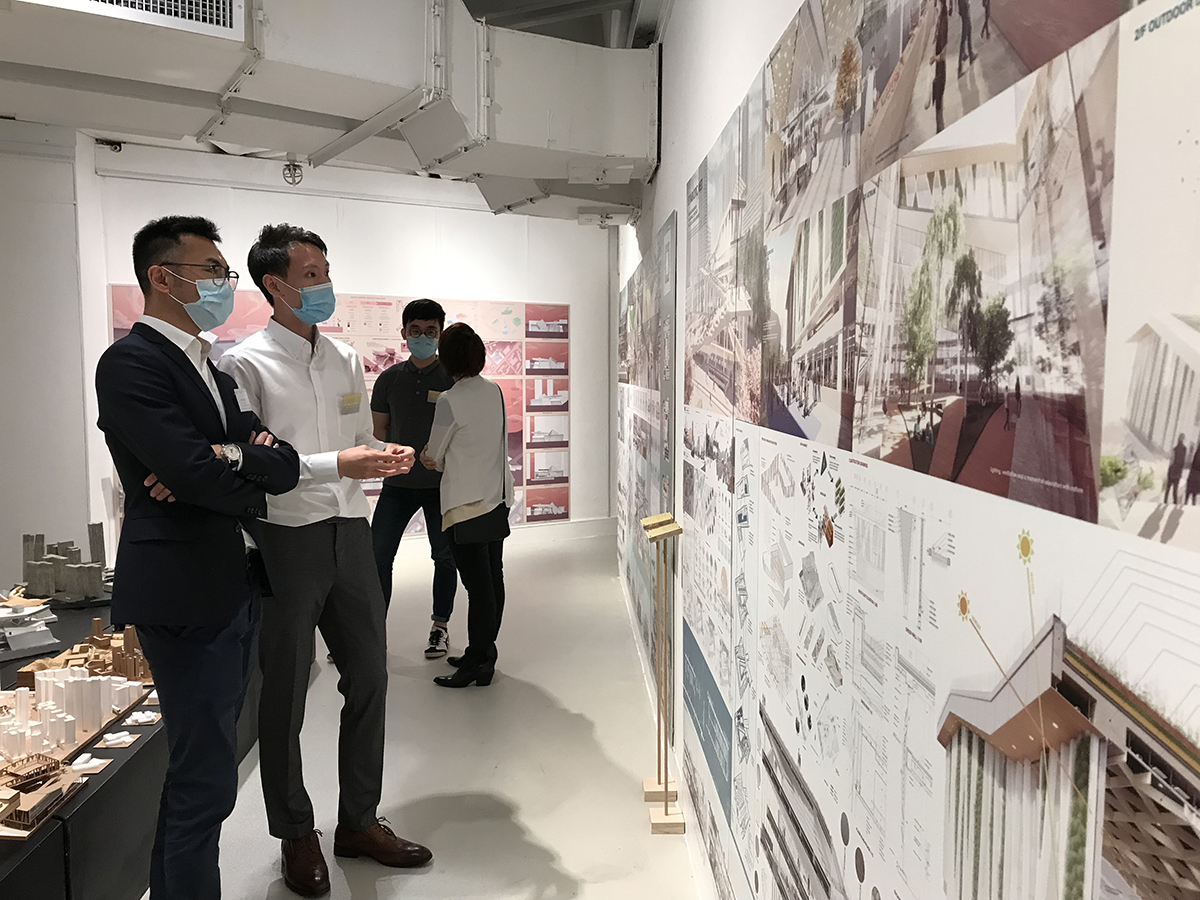 Above: B.Sc (Hons) in Arch graduate Andy Cheung presenting his final year project to Architect Mr Paul Lin of Paul Y. Engineering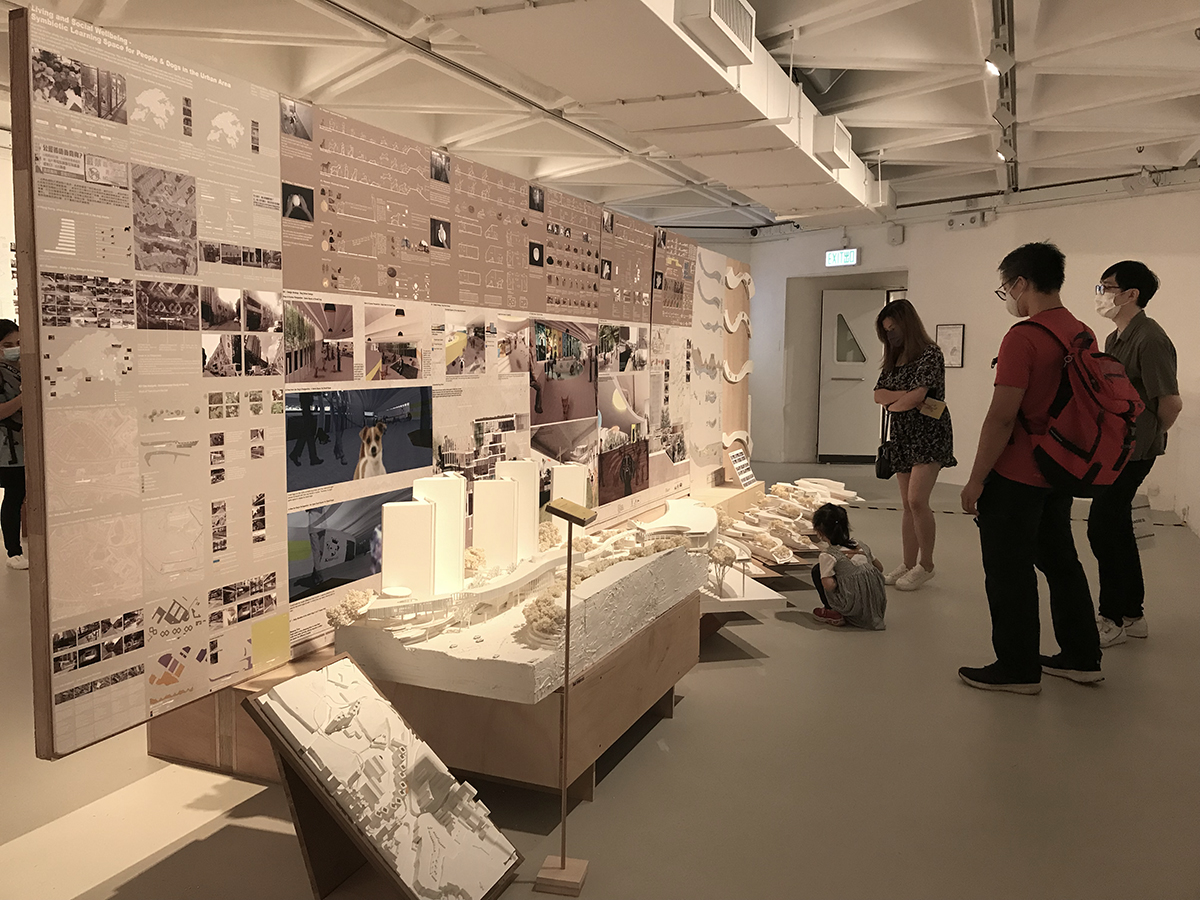 Above: Exhibition appreciated and enjoyed by the public