Architecture Department Teachers' works staged in Hong Kong Week 2018 in Tokyo
Design works of Senior Lecturers Mr Tsoi Wai Kuen, Mr Wong Lap Ming, Mr Justin Law and Mr Alvin Kung of Department of Architecture are now exhibited in "MORE THAN HIGH-RISE – Exploring Hong Kong through Architecture" exhibition in Tokyo. The exhibition is organized by The Hong Kong Institute of Architects (HKIA), supported by Hong Kong Economic and Trade Office (Tokyo), the Government of the HKSAR and The Japan Institute of Architects. An important event of Hong Kong Week 2018 at Tokyo, it is now held at Ginza Atrium, Ginza Tsutaya Books (6/F Ginza Six) until 11 Nov 2018.
The 2-week exhibition was kicked off by The Honorable Mrs. Carrie LAM, GBM, GBS, the Chief Executive, HKSAR in the opening ceremony on 31 Oct 2018, where Head of Architecture Department Prof Paul Chu was amongst one of the officiating guests. The exhibition showcases a total of 16 groups of Hong Kong young architects, who were selected out of 44 submissions to express their impressions of Hong Kong other than high-rise buildings. Issues of livelihood, conservation, architecture typology, construction materials deployment, etc are explored.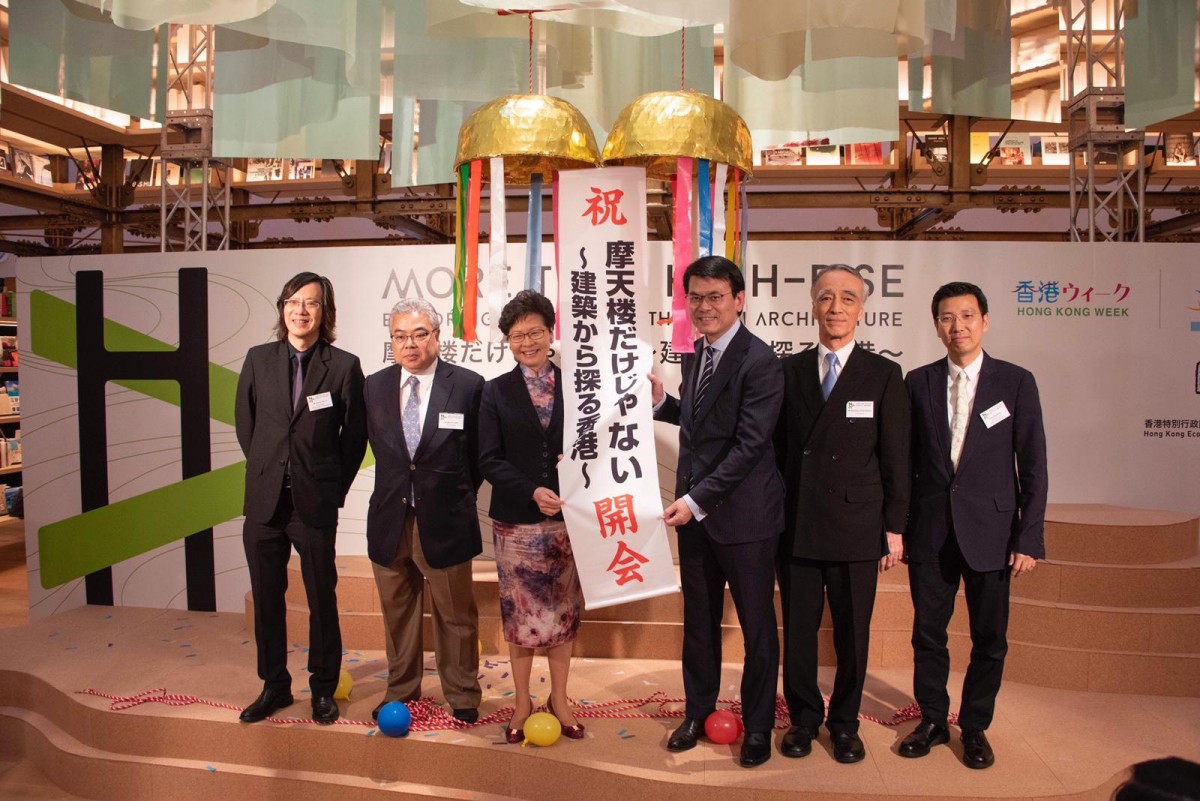 (From the left) HKIA Immediate Past President Mr Vincent Ng, JP, HKIA President Mr Marvin CHEN, HKSAR Chief Executive Mrs Carrie Lam Cheng Yuet Ngok, GBM, GBS, Secretary for Commerce and Economic Decelomeng Mr Edward Yau Tang Wah, GBS, JP, JIA President Mr Masaharu Rokushika, Architecture Department Head Prof Paul Chu were being the officiating guests at the opening ceremony for the exhbition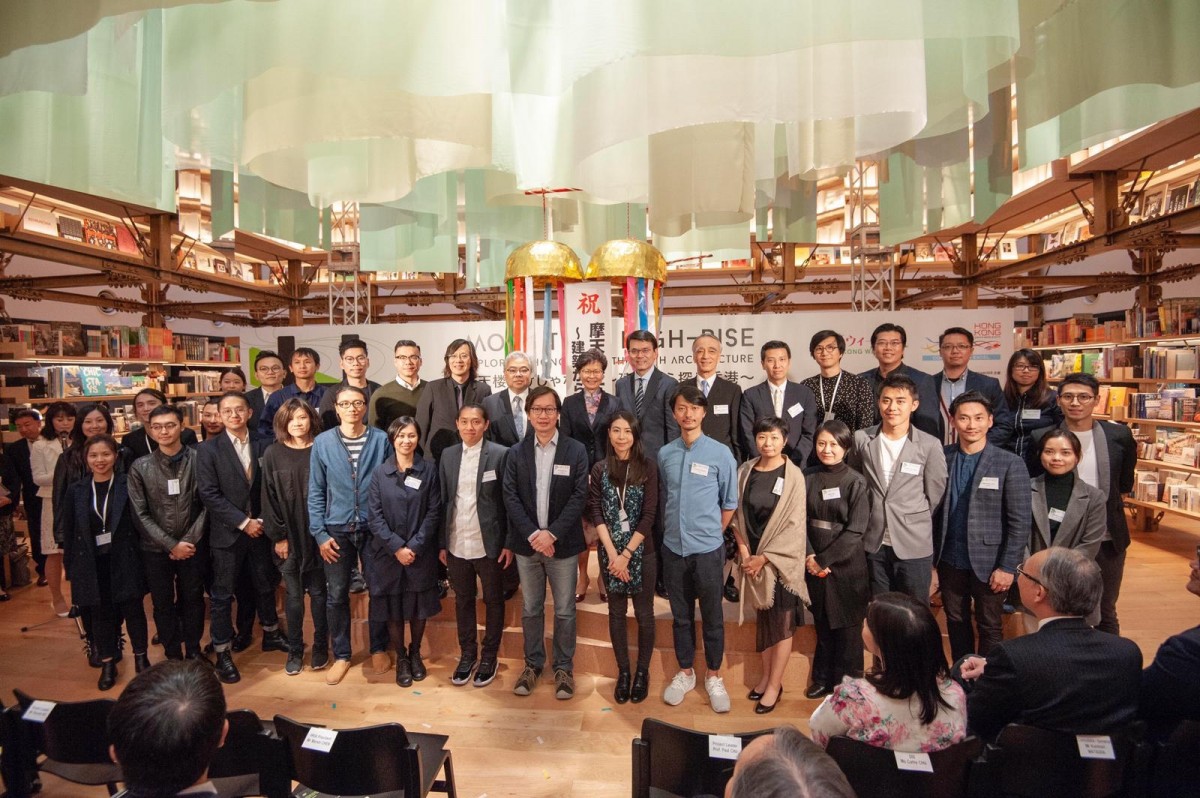 A big photo of 28 Hong Kong young architects with the officiating guests at the ceremony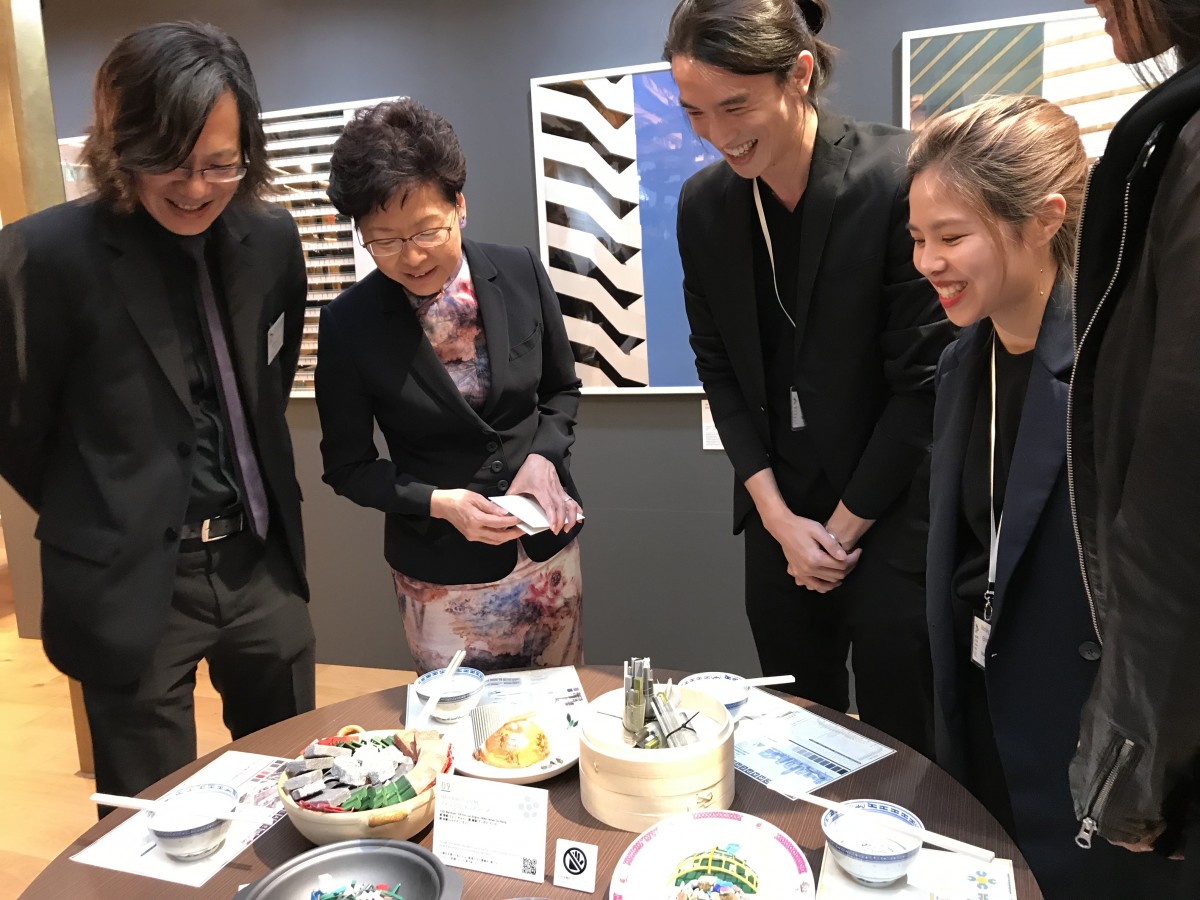 Senior Lecturer Mr Tsoi Wai Kuen (third from the left) explaining the Project 'Material Cuisine' that depicts the deployment of material and construction culture to the Chief Executive Mrs Carrie Lam, GBM, GBS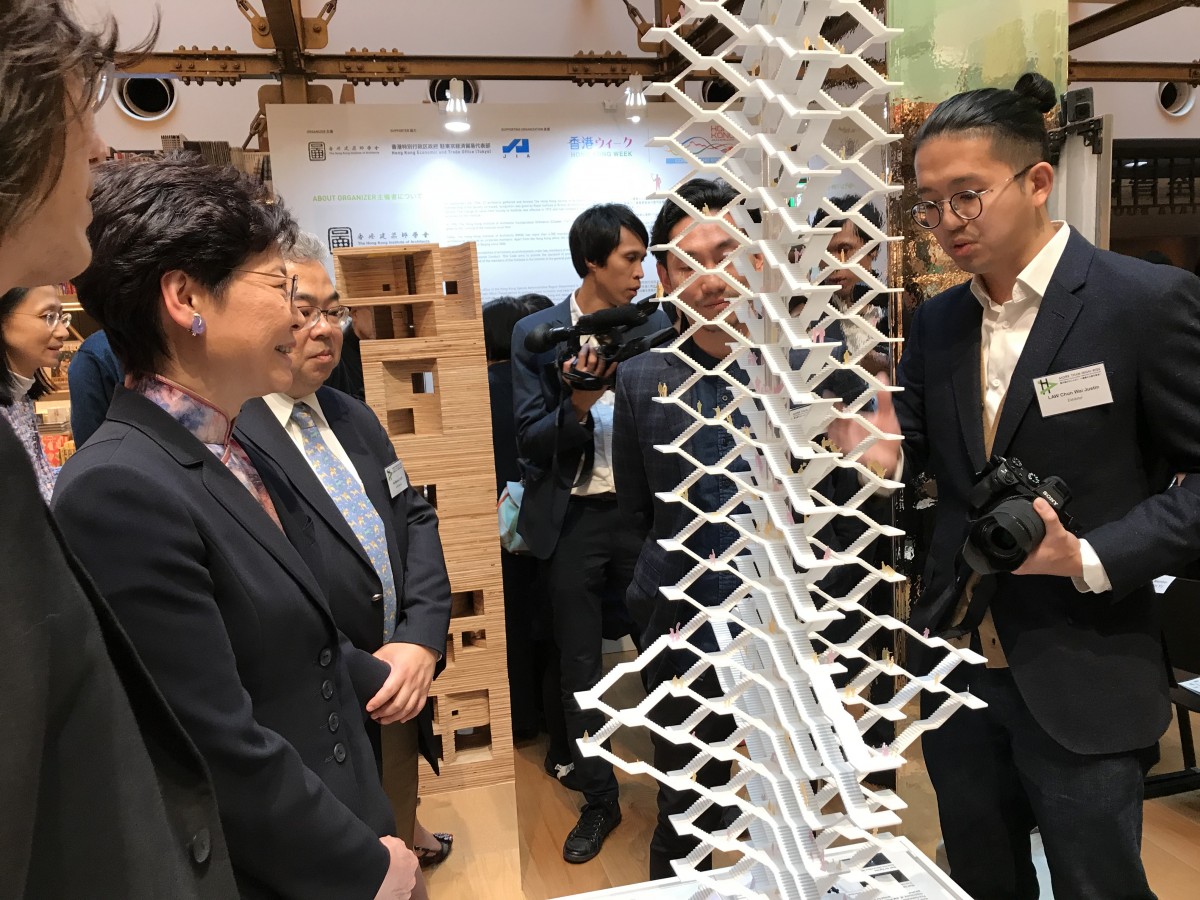 Senior Lecturers Mr Justin Law and Alvin Kung (first and second from the right) explaining the concepts of scissors staircase (project 'Backbone of the Highrisers') to the Chief Executive Mrs Carrie Lam, GBM, GBS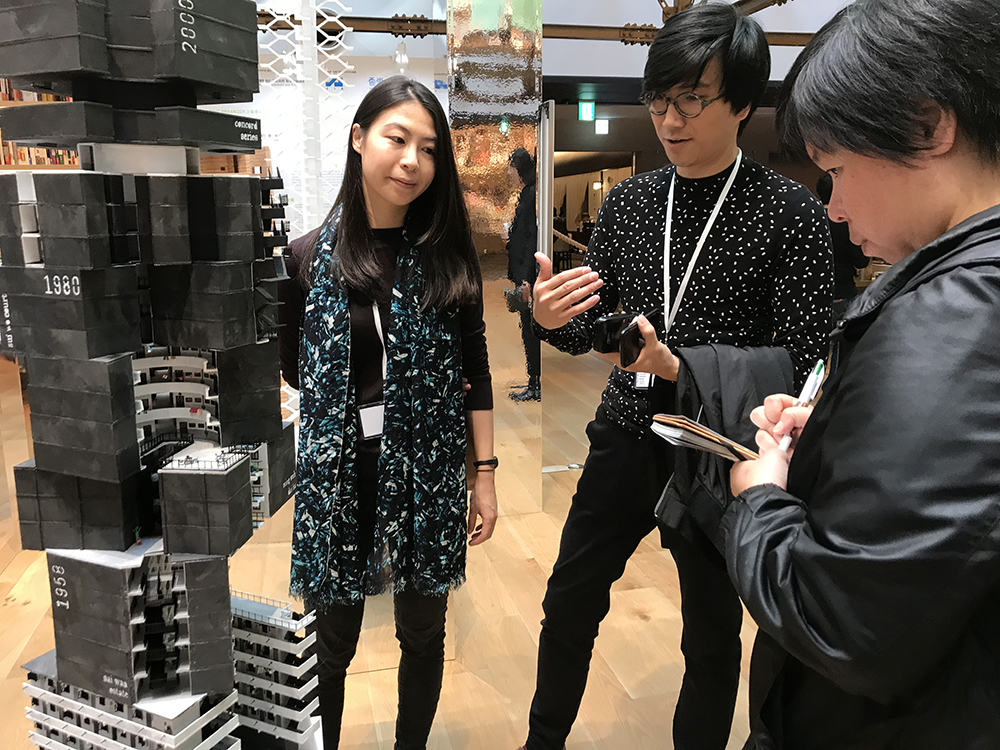 Senior Lecturer Mr Wong Lap Ming (second from the right) introducing the typologies and associated livelihood of the project 'the Corridor' to the press during media interview