M.Arch students awarded Champion in Green Building Design Competition of Hong Kong Green Building Council (HKGBC)
M.Arch Year 1 students Manson Fung, Mini Ng, Fabio Heung, Phoebe Huen, Sam Lee and Chloe Ma obtained Champion in 'My Green Space' Green Building Competition organized by HKGBC. Titled 'Reimagining Outdoor Space at Tuen Mun Yan Oi Tong', the winning design adopted an Adaptive Reuse Approach as green strategy.
It redefined the relationship of local activities, open space and the existing building by introducing an environmentally-responsive open platform and stairs which allowed optimum daylight penetration and shading onto the new sunken public corridor below. It promoted interaction amongst people of different ages in the neighbourhood.
The prize presentation ceremony was held in the Education Bureau Kowloon Tong Education Services Center on 4 May 2019. A big congratulation to the winning team!
Results Announcement: http://competition.hkgbc.org.hk/en/announcement.php?gid=5&fbclid=IwAR2rRcYAOGgsGcH6PbfnUJN4yn8z_A31egEE4yOdIHJvfXl69IciiJDz8Qk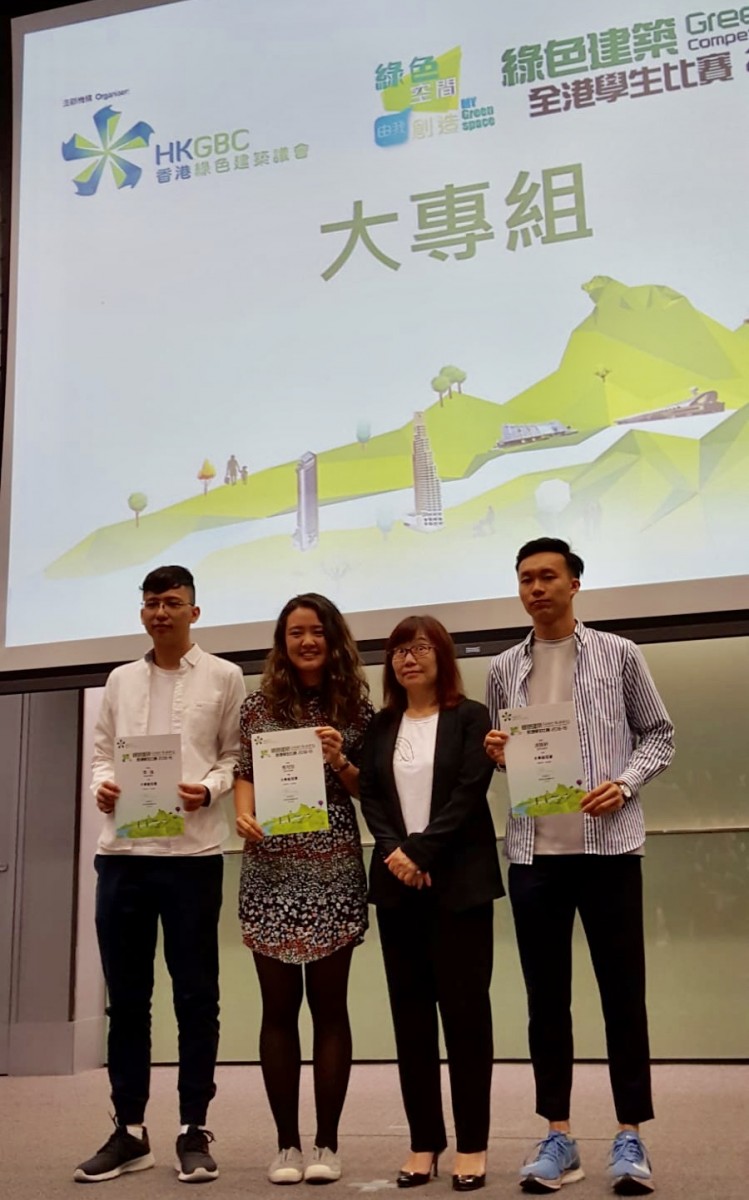 M.Arch Year 1 students Sam Lee, Chloe Ma (1st and 2nd one from the left) and Manson Fung (1st one from the right) represented the team to receive the award from HKGBC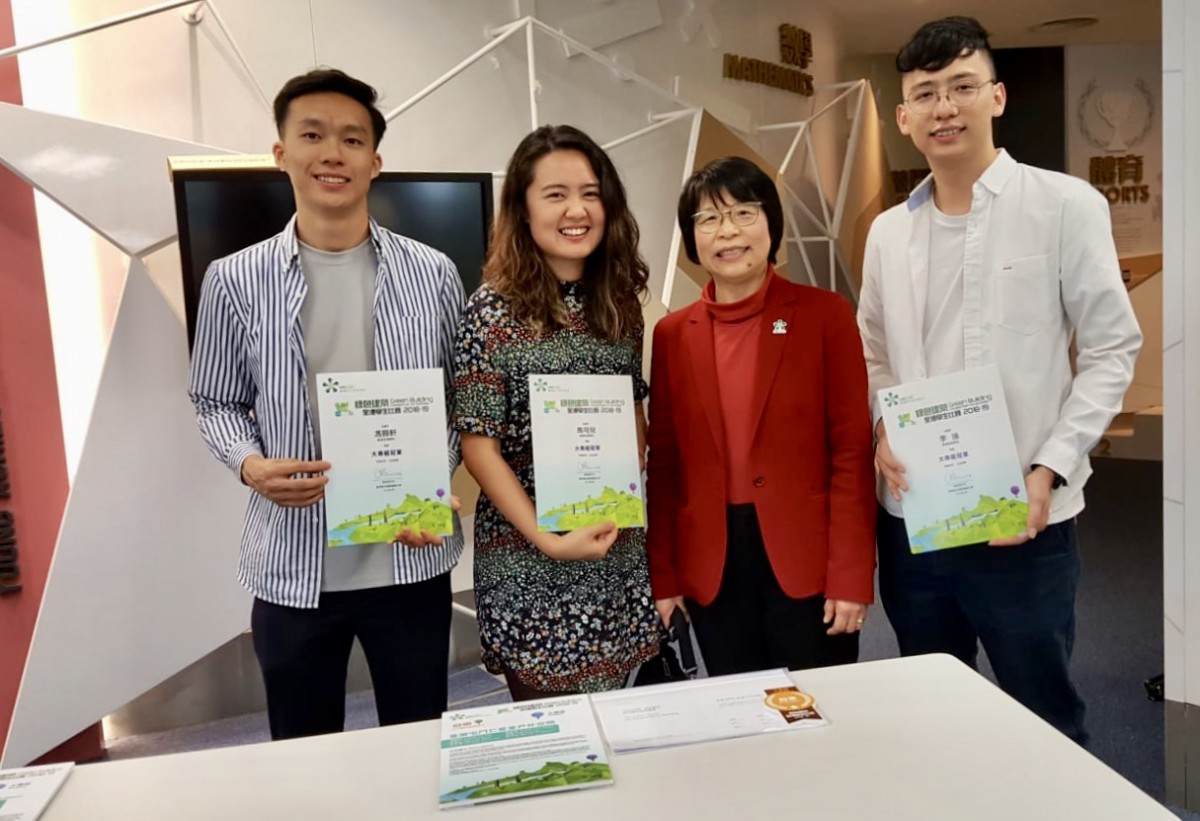 A picture with HKGBC Director Ms Mary CHAN Suk-fun (2nd one from the right)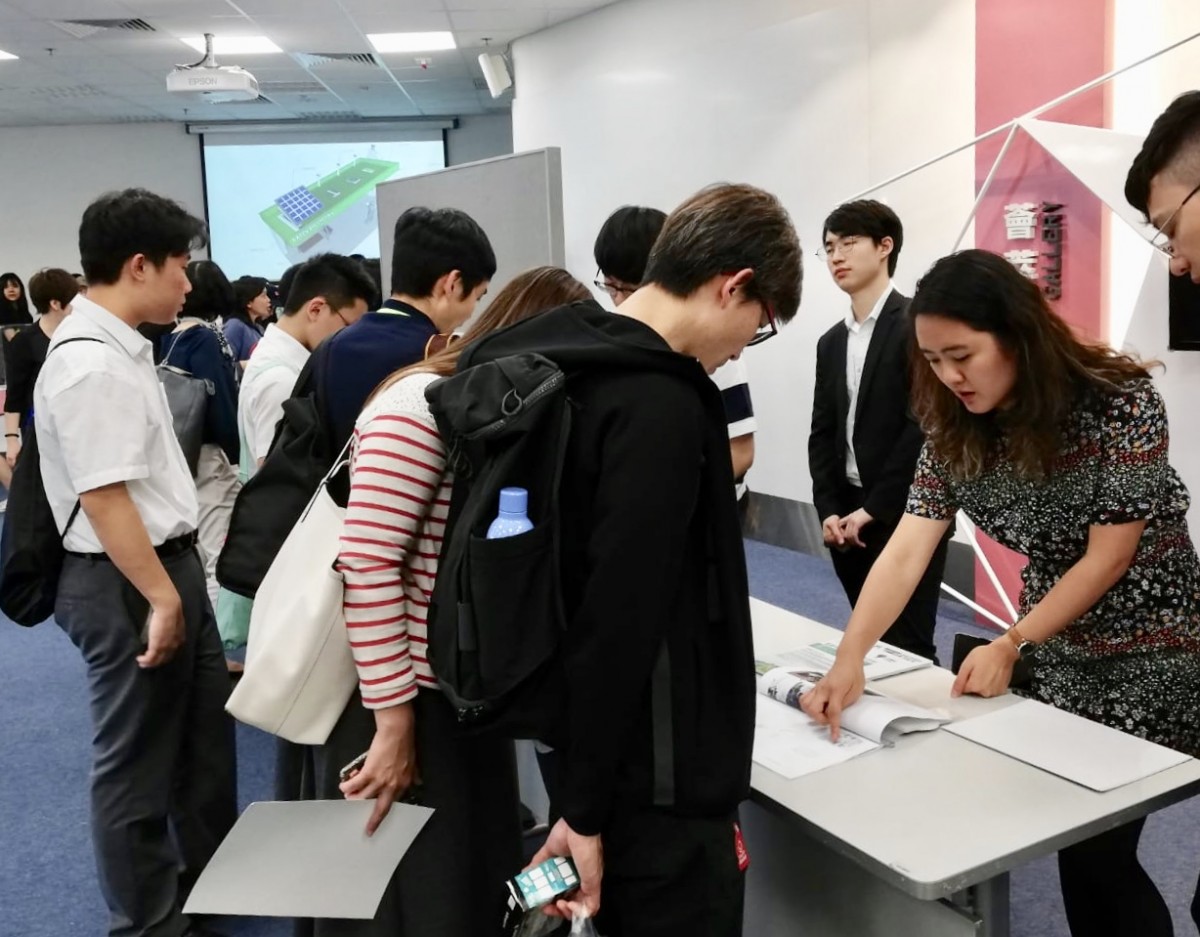 The team introducing the design toe the public at the EdB Kowloon Tong Education Resource Centre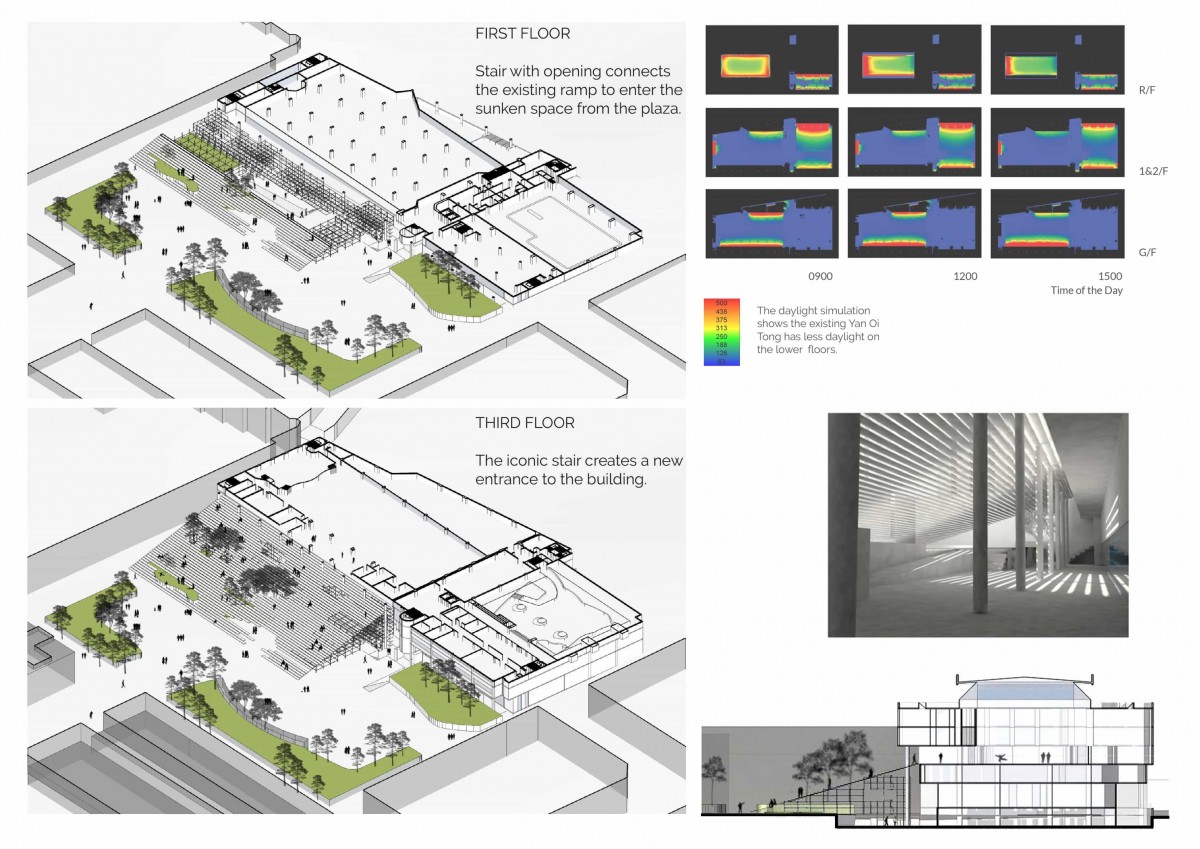 Design process and rationale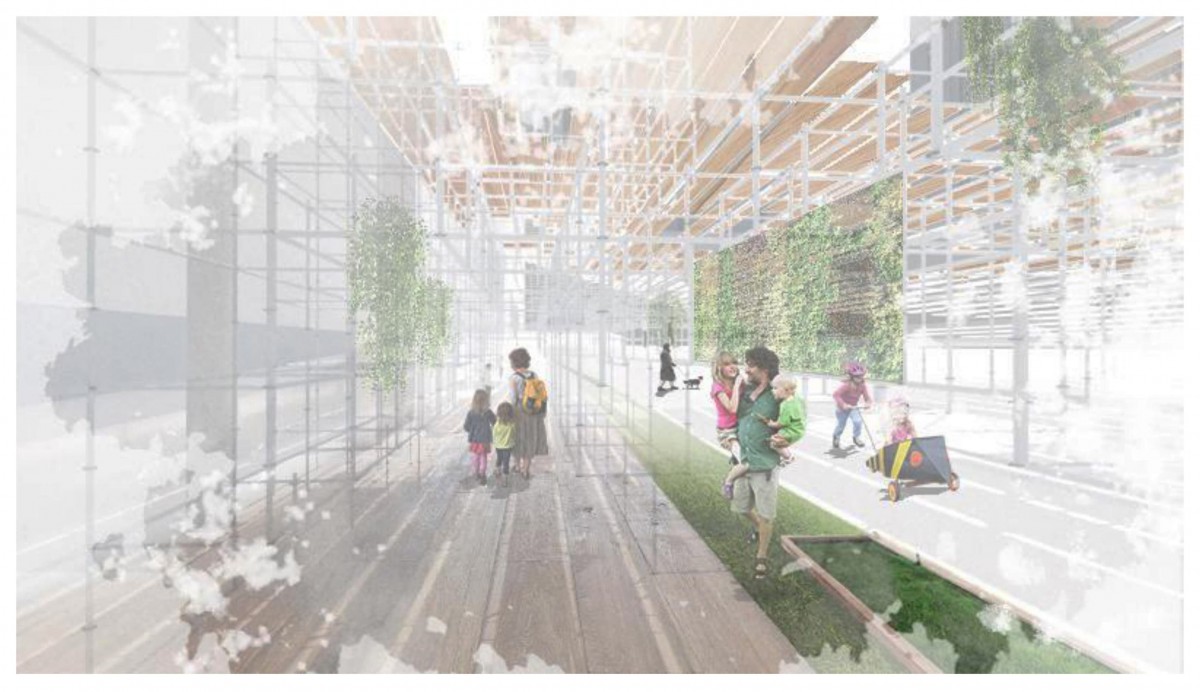 Perspective showing the newly-created environmentally-responsive public structure that connects local activities, open space and the existing building