2 Design Works of Architecture Teaching Staff, Students and Graduates being selected to be realized along the Hong Kong Waterfront
The Department of Architecture is delighted to announce that 2 pieces of furniture designed by our teaching staff, students and graduates were selected to get realized along the waterfront of Hong Kong next year! Big congratulations!
The two furniture, namely 'Wan Chai Coastline Bench' and 'Insignificance' (designed by Associate Professor Dr Kevin Yim, Mr Chris Lau and Ms Kara Law (B.Sc (Hons) in Arch year 4 and 2 respectively); and M.Arch graduates Ms Mini Ng and Mr Chui Long Kiu (together with Mr Oscar Yue) respectively) were selected in the Harbourfront Public Furniture Competition which was organized by the Harbourfront Commission and the Harbour Office of Development Bureau. The two designs would be realized and installed in the waterfront of Hong Kong Island next year.
The design competition called for interesting outdoor public furniture for decorating the promenades and enhancing visitors' experience. It, together with Victoria Harbour Word Art Competition, has attracted over 100 submissions. For details, please refer to https://www.devb.gov.hk/en/issues_in_focus/harbourfront_public_furniture_competition/Index/Results/index.html.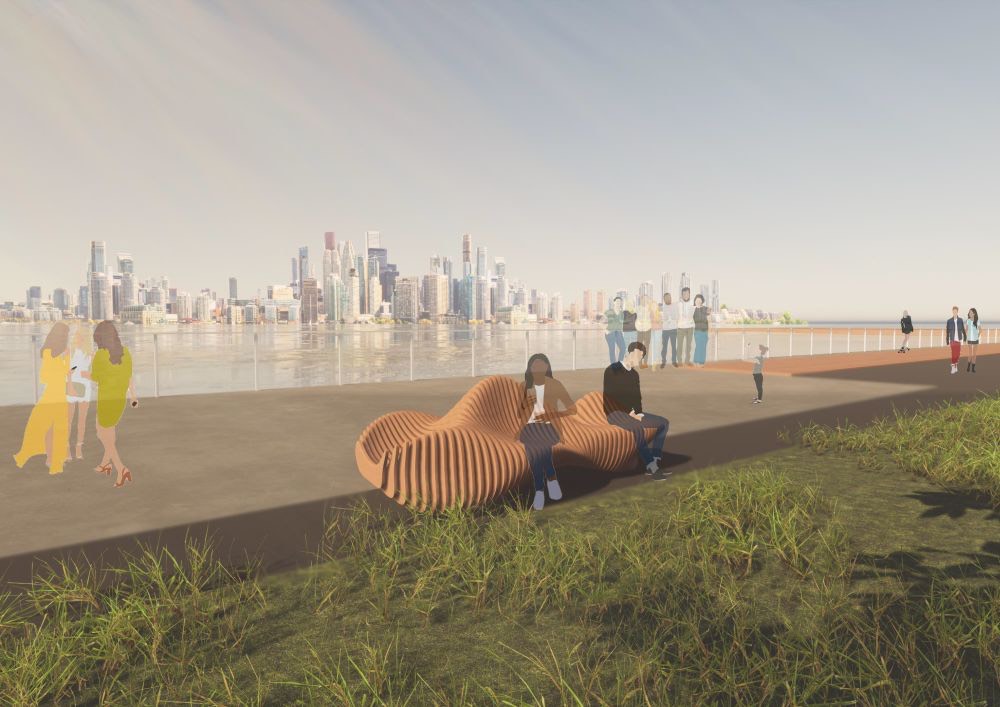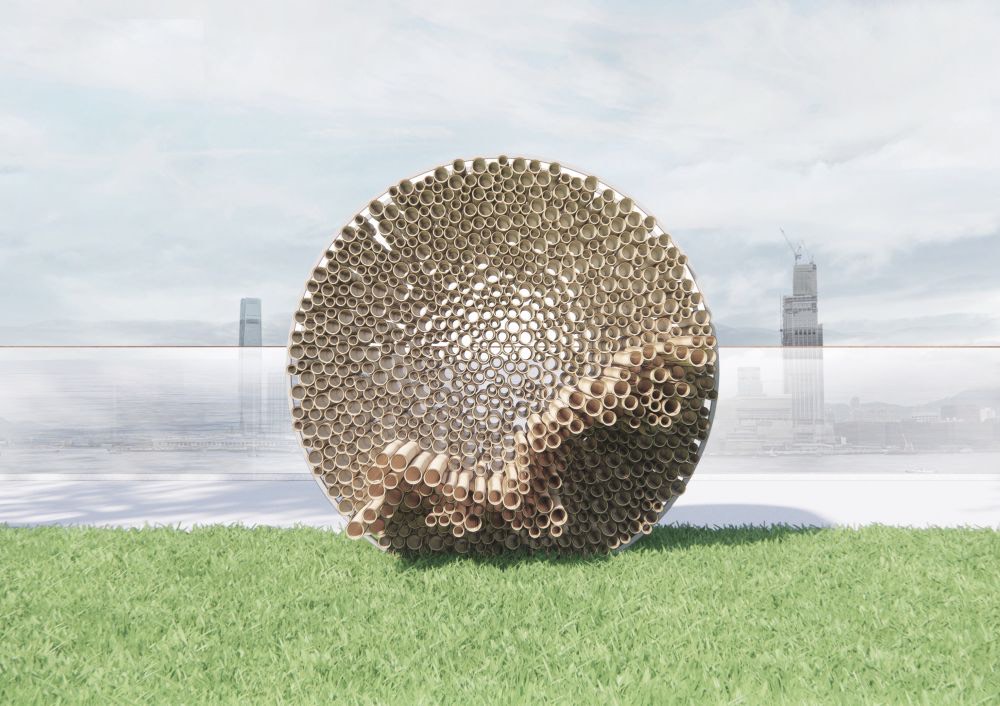 Above: 'Wan Chai Coastline Bench' (top) and 'Insignificance' (bottom)