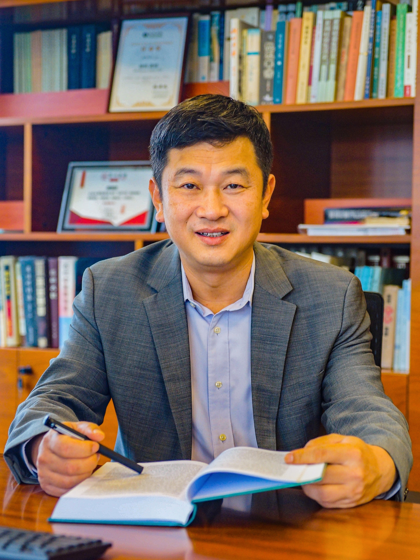 Welcome to the website of the Hong Kong Chu Hai College (HKCHC)!
Situated on Castle Peak Road, Tuen Mun, and adjacent to Hong Kong's scenic Gold Coast, Hong Kong Chu Hai College is a time-honored self-financing tertiary institution. It was established in Guangzhou in 1947 by Mr. CHEN Chi-tang (CHEN Jitang) and Mr. CHIANG Mao-seng (JIANG Maosen) with the objective of nurturing talents through education. It was then called Chu Hai University and was re-located to Hong Kong and changed its name to Chu Hai College in 1949, having had a history of 75 years and fostered more than 15,000 graduates, some of whom are among fellows of the Chinse Academy of Sciences, Chinese Academy of Engineering, Academia Sinica and other academies. Many of them are renowned professionals in the fields of business, industry, engineering and education in the UK, Europe, the United States and Canada.
Presently, there are three Faculties in the College, namely, the Faculty of Arts and Social Sciences, the Faculty of Science and Engineering, and the Faculty of Business. We offer 14 Bachelor (Hons) undergraduate programmes, all are accredited by the HKCAAVQ. The programmes in the Department of Architecture have been professionally accredited by the Hong Kong Institute of Architects (HKIA) and the Architects Registration Board, HKSAR (ARB) on par with The University of Hong Kong and The Chinese University of Hong Kong. The programme offered by the Department of Accounting and Banking is recognised by the Hong Kong Institute of Certified Public Accountants (HKICPA) and the Association of International Accountants (AIA). Other professional programmes in Civil Engineering, Journalism and Communication, Chinese Literature, English and Computer Science enjoyed recognition from all prospective professions.
In addition, the College also offers 10 postgraduate degree accredited programmes covering a wide range of study areas. These include Chinese Studies, South China History and Culture, Applied Buddhist Studies, Global Communication, Architecture, MBA, Applied Finance, Civil Engineering, International Business Management and Relations for Belt and Road Countries.
The College is now heading towards a new milestone. With the strong foundation we have, I look forward to leading this vigorous College, with concerted efforts, to reimagine and expand it into an ever more innovative university embracing niche areas in Arts, Science and Business.
Professor CHEN Zhi
President
October 2022