Tuition Fees should be paid in two installments each academic year. All fees paid are non-refundable. Please see the appendix for full details about payment methods. The tuition fee and registration period are as follows:
Registration Period:
2019 - 20 Semester 1 - Registration Period: August 01 to 16, 2019.
2019 - 20 Semester 2 - Registration Period: December 01 to 16, 2019.
Undergraduate Programmes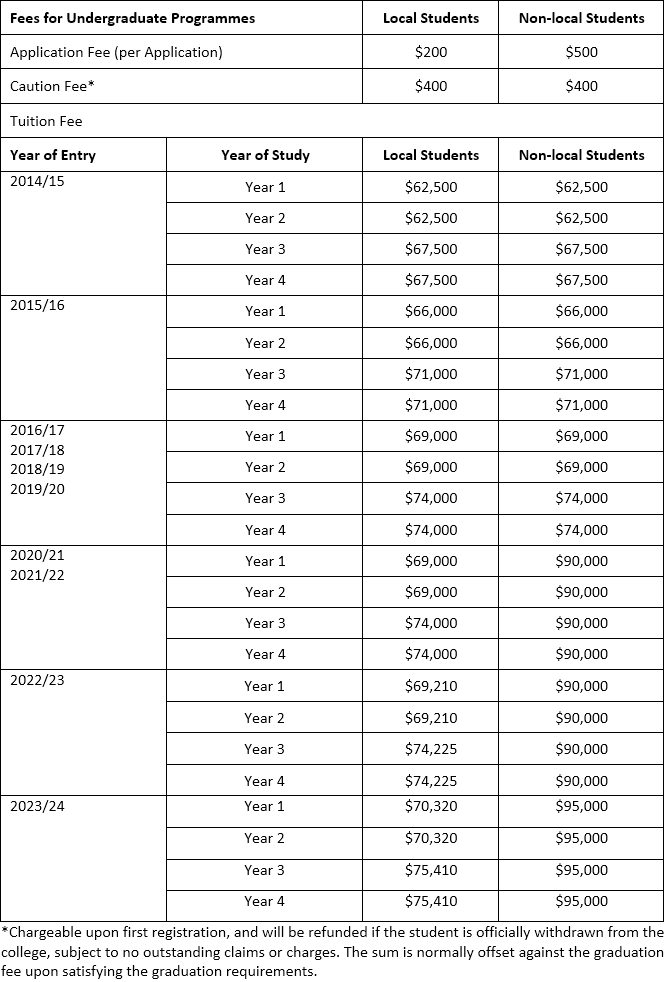 Tuition fees for students of 2017/18 and before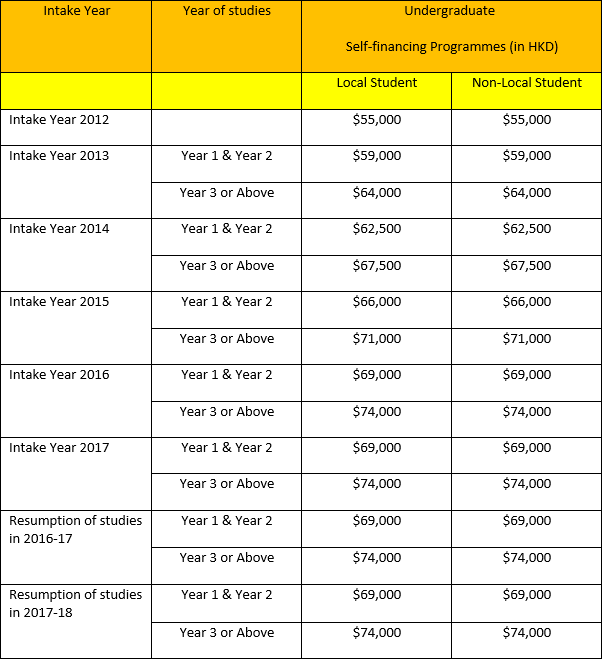 Full-time student adding extra credits (For Year 3 and 4 students apply only):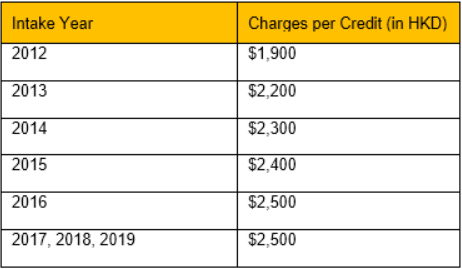 Students who have not graduated on schedule and retake 11 credits or below: (Students who retake 12-18 credits must pay the full tuition fee amount)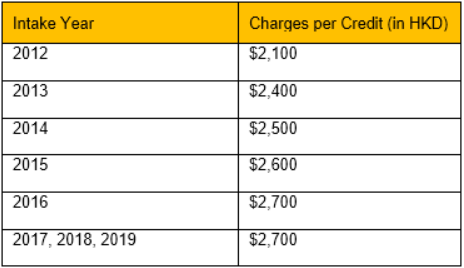 Postgraduate Programmes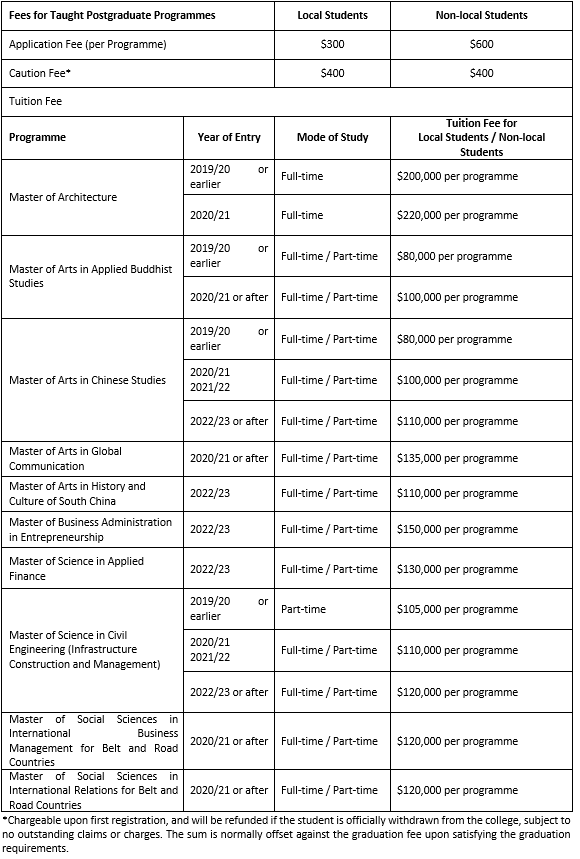 Other Charges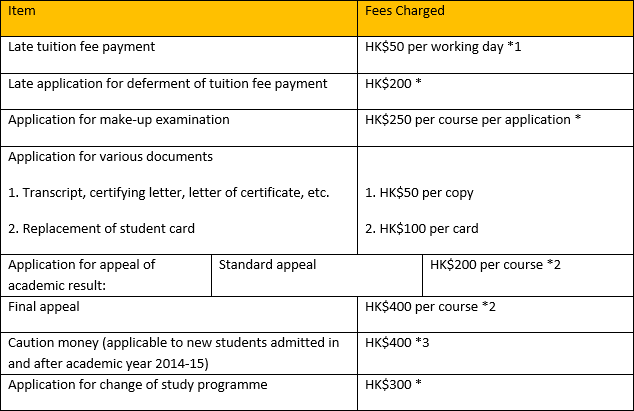 * All fees paid are non-refundable.
* The College reserves the right to make fee adjustment without prior notice.
*1 Upper limit of fees charged is HK$1,250 "Working day" means Monday to Friday.
*2 Non-refundable unless successfully appealed leading to a higher grade.
*3 Chargeable upon first registration, will be refunded if the student is officially withdrawn from the College, subject to no outstanding claims or charges. The sum is normally set off against the graduation fee upon the satisfaction of the requirements for completion of the programme.
Please keep the original copy of the payment receipt for verification.
Bursaries
Full-time local students are eligible to apply for grant and loan provided by the Hong Kong Government under the following schemes:
For Undergraduate programmes
For Postgraduate programmes
For more information please visit:
Hong Kong Government Working Family and Financial Assistance Agency
Cheung Sa Wan Government Office
11/F, 303 Cheung Sha Wan Road, KLN
Tel: 2150-9000 (FASP)
Tel: 2150-6222 (NLSPS)
Email: wg_sfo@wfsfaa.gov.hk
Website: www.wfsfaa.gov.hk/sfo