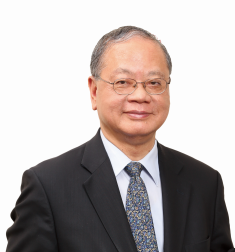 Welcome to the website of the Chu Hai College of Higher Education (CHCHE)!
Our goal is to nurture students as individuals equipped with knowledge, professional skills, moral values and social engagement.
As a vibrant community of learning, we have served Hong Kong and the neighbouring regions for over 70 years. Our graduates have contributed significantly in the education, cultural, engineering, technological and business sectors.
CHCHE is a comprehensive tertiary institution comprising 3 faculties: Faculty of Arts and Social Sciences, Faculty of Science and Engineering and Faculty of Business. We have 9 academic departments offering 14 Bachelor's degree programmes and 4 Master's degree programmes accredited by the Hong Kong Council for Accreditation of Academic and Vocational Qualifications. The College is also planning to offer more innovative and practical programmes and courses in collaboration with overseas institutions to broaden students' horizons and facilitate cross-cultural exchanges.
The College turned a new page in September 2016 by moving into the new campus with a beautiful environment and state-of-the-art facilities to serve our staff and students. 2019 is expected to be the start of a new era for the College as we have been endeavouring to acquire private university title.
We treasure people and community. You are most welcome to explore more information about our programmes, facilities, achievements and dedications both on our website and campus!

Professor C. F. LEE, GBS, SBS, JP
President