Message from the President
Welcome you to our web site. Do take a few minutes to explore and learn more about us.
As a vibrant community of learning, we have served the Hong Kong and the neighbouring regions for the 6 plus decades in the past. Our graduates have contributed significantly in the education, culture, technology and business sectors worldwide. Our goal is to nurture student as an individual having knowledge and professional skills but also, perhaps more importantly, as a competent citizen with virtues.
We offer Bachelor degree programs encompassing field of Art, Business, Science and Engineering. We have attained self-accredited power in 7 field via Programme Area Accreditation (PAA) exercise - a necessary step to reach university status. Starting 2016, we are also accredited to offer three Master degree programmes:
Master of Art in Chinese Studies
Master of Architecture
Master of Arts in Applied Buddhist Studies
We are planning to offer more Bachelor and Master Degree programmes in future and shall announce them when appropriate.
The College is going to turn a new page starting September 2016 by moving into the new campus with much improved environment, advanced facilities and enhanced overall education quality to serve you.
Personally I would like to take this opportunity to express my gratitude to colleagues, students, parents, alumni and friends who have been on our side all along.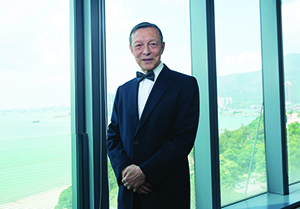 Professor C. N. Chang,
President