Survey Results on 4.22 Scheme of Chief Executive Election
T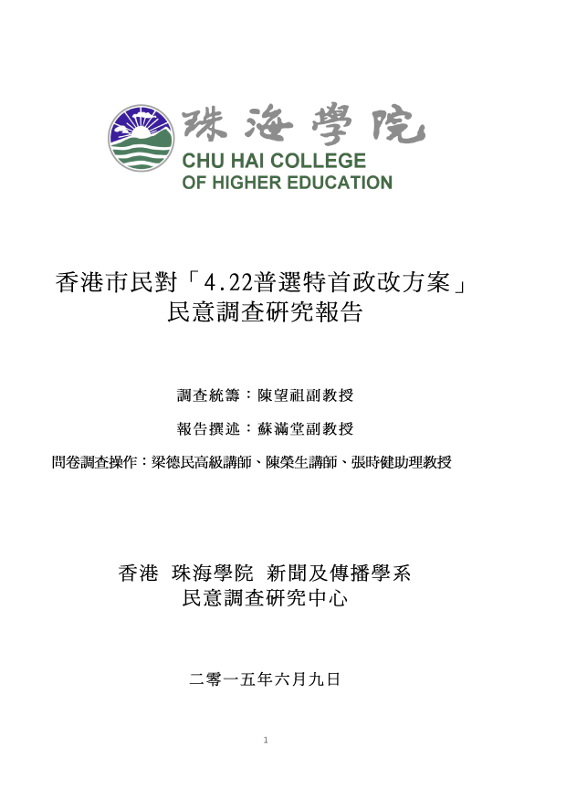 he Polling Centre of the Department of Journalism and Communication published an opinion survey report on the "4.22 Scheme of the Chief Executive Election" and a press release was sent out to news media on 11th June, 2015
With a response rate of 29.3%, the poll in the form of telephone questionnaire survey registered a total of 1,020 valid samples among the 30,104 landline and mobile numbers dialed from 5th to 12th May, 2015.
The survey results indicate that the HKSAR Government's Chief Executive Election Scheme released on 22nd April 2015 on average only scored 46.6 out of 100.
46.7% of the respondents expressed that how they would vote in the 2016 Legislative Council election would depend on how the Legislative Councilors cast votes on the 4.22 Scheme on the 17th June 2015. 66.6% of the respondents deemed that the realization of "one-person, one-vote" to elect the Chief Executive could be considered as having a leap forward to democracy.