Seasoned Producer advises Chu Hai College and OUHK LiPACE Students on MV Production
Miss Choi Wing Ting, a seasoned MV producer of TVB, shared with the students of Chu Hai College of Higher Education and OUHK LiPACE her pilgrimage to MV (music video) production.
Miss Choi, invited by Mr Leung Tak Man, Programme Director of Communication and Crossmedia programme (JCC, JUPAS JSSC04) of Chu Hai College, told students to be well prepared before producing a MV starting from storyboarding, location scouting, choreographing, lighting, shooting, sound mixing, to post-production editing in details.
Miss Choi said, "You have to be flexible and quick-witted as the process goes not as planned."
"The dancers and artists may not practise enough, and the artist may give you one and half hours instead of eight hours as previously agreed."
"Apart from well planned and cut to beats, you must be vigilant of anything unexpected."
Students of Creative Media (HD), Lipace of the Open University of Hong Kong and Communication and Crossmedia programme (JCC, JUPAS JSSC04) of Chu Hai College thanked Miss Choi for her precious advice before putting their shoulders to the wheel on their final year project.
Miss Choi is a veteran producer who has produced various TV variety shows, TV magazine programmes and music videos.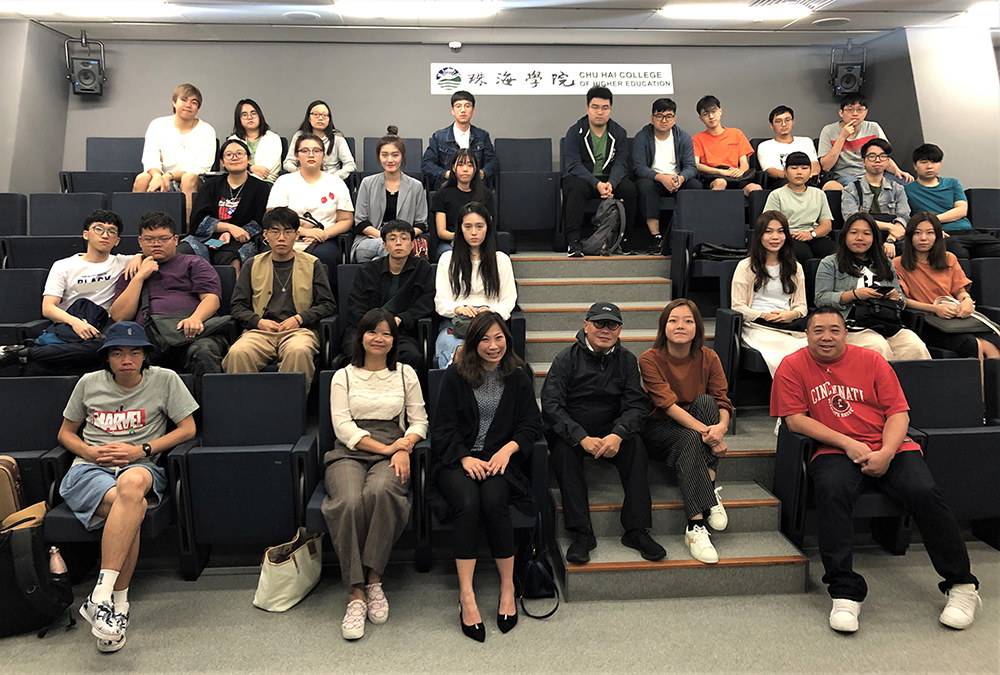 Students and teaching staff of both Chu Hai College and OUHK LiPACE take a photo with guests.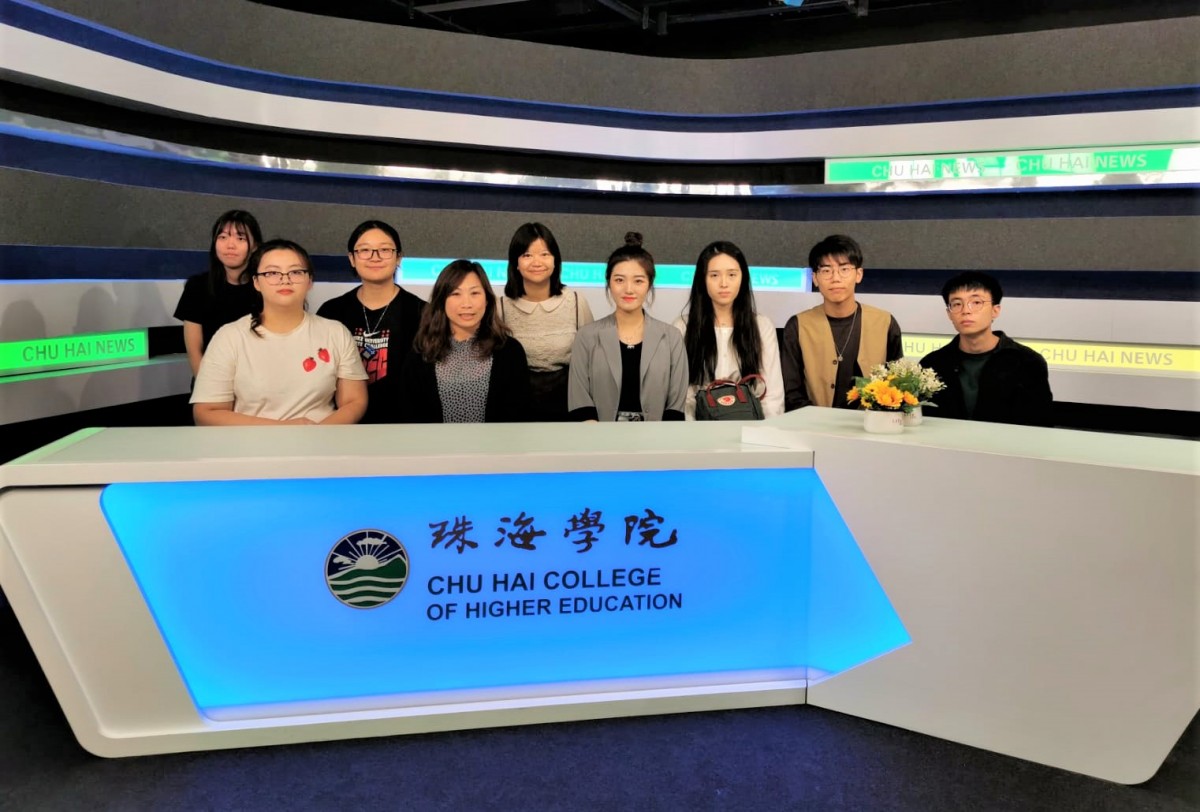 OUHK LiPACE Dr Carol Poon (L2) and students visit TV studio.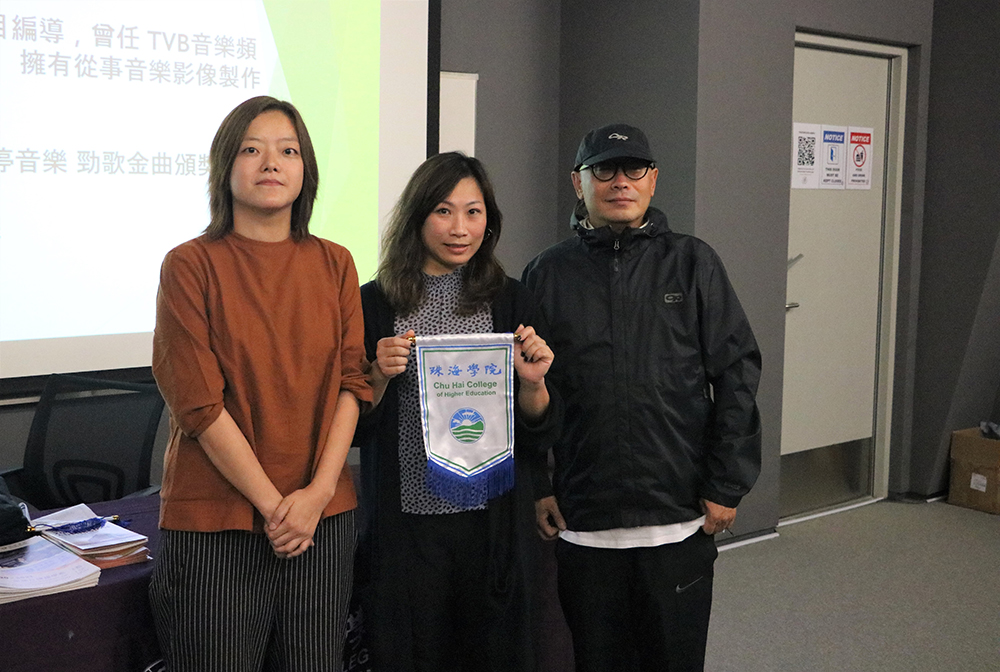 Leung Tak Man, JCC Programme Director (Right), presents college pennant to guests Dr Carol Poon (Middle) and Miss Choi Wing-ting (Left).