Prof. Eden YU attends conferences in Mainland China
During the period since June through November 2018, Professor Eden YU, Vice President (Research), has been invited to deliver scholarly papers about international trade in the world economy at the following universities and academic societies:
China Econometric Society annual meeting, hosted by Fudan University in Shanghai, June 15 - 17.
Conference hosted by Southwestern University of Economics and Finance jointly with the Asia Development Bank Institute, Chengdu, Sichuan, July 18 -19.
International Economics and Finance Society, China, 10th Annual Meeting, hosted by University of International Business and Economics, Beijing, July 26 - 28.
The 10th GEP-China Conference on "China and the Unravelling of Globalization", hosted by University of Nottingham Ningbo, China. November 2 - 3.
Prof. YU edits the Asian issue of the World Economy, published by Wiley-Blackwell.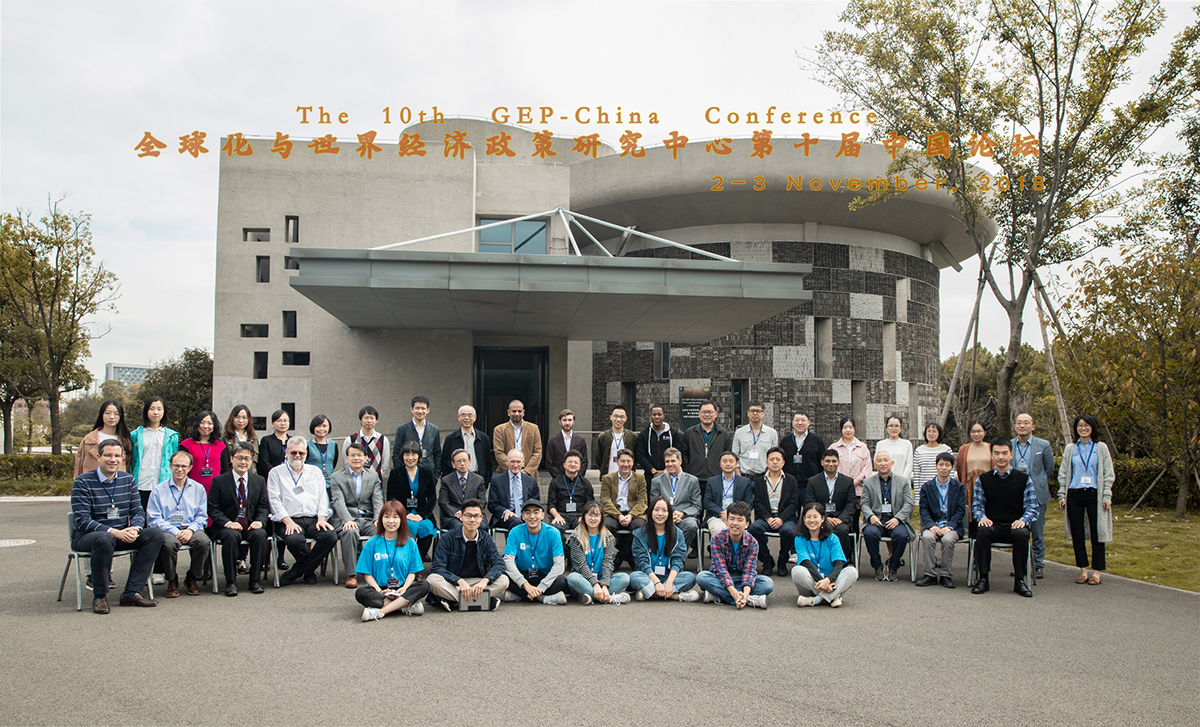 Prof YU is sitting near the middle next to Sir David Greenaway, former Vice Chancellor of the University of Nottingham, UK.