From microfilm to big movie: JCC first long film kicks off!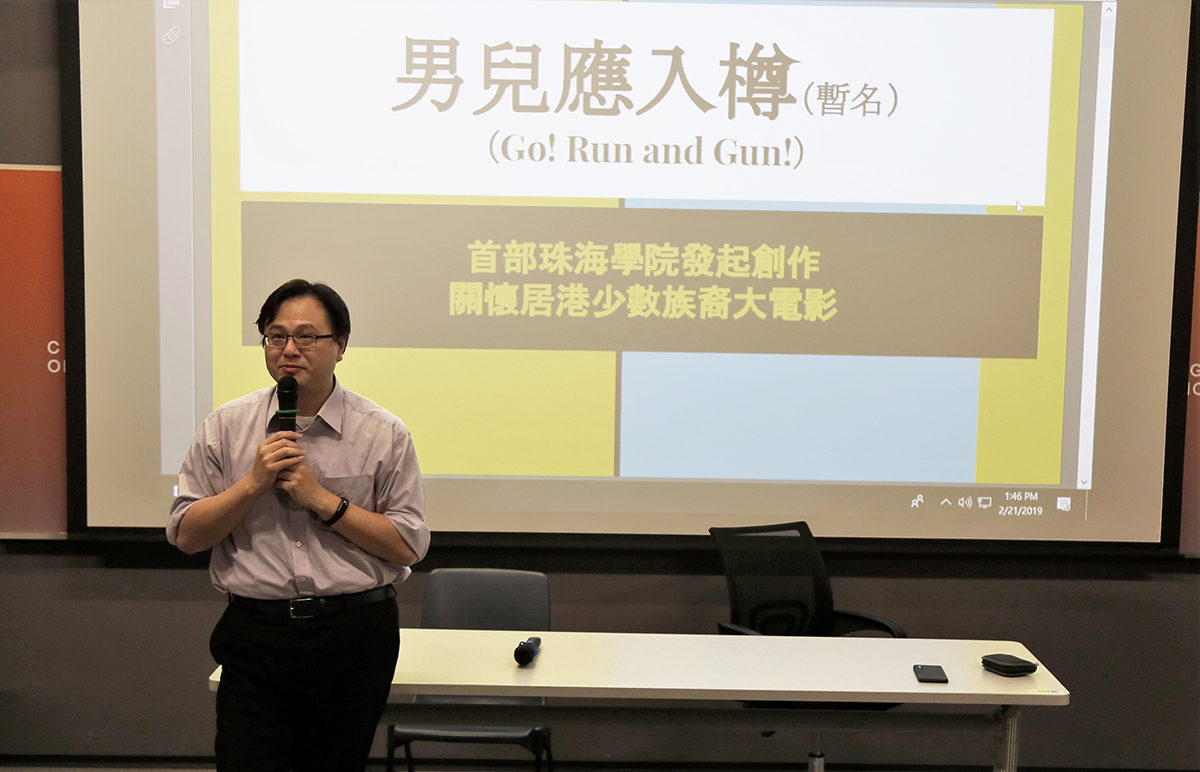 Director Ho Fung, JCC industry lecturer, explains the plot and production schedule of "Go! Run and Gun!"
The BA in Communication and Crossmedia Programme (JCC) run by the Department of Journalism and Communication has been commenced for several years, now the JCC students and faculty members aim higher at the production of long film released on cinema. During the presentation of the first JCC's 90-minute film held on 21 Feb 2019, JCC students and faculty members introduced how the film entitled "Go! Run and Gun!" would be produced. It is a drama of the biography of a number of ethnic minorities struggling to become first-tier basketball players in Hong Kong, through which the quest for ethnic integration and humanistic solicitude is brought out. Having gained the full support from the Hong Kong Film Art Association, JCC students and the teachers involved are confident that the film will be completed as scheduled to be screened on cinema in early 2020. In addition to detailing the first long film, JCC students' works, such as the annual microfilm 2018 and a documentary footage produced for the West Kowloon Cultural District and Tuen Mun District Council, were also previewed for guests' appraisal.
An interview about the implication of "Go! Run and Gun!" by the Hong Kong Federation of Youth Groups is released on http://schoolike.hk/activity163.htm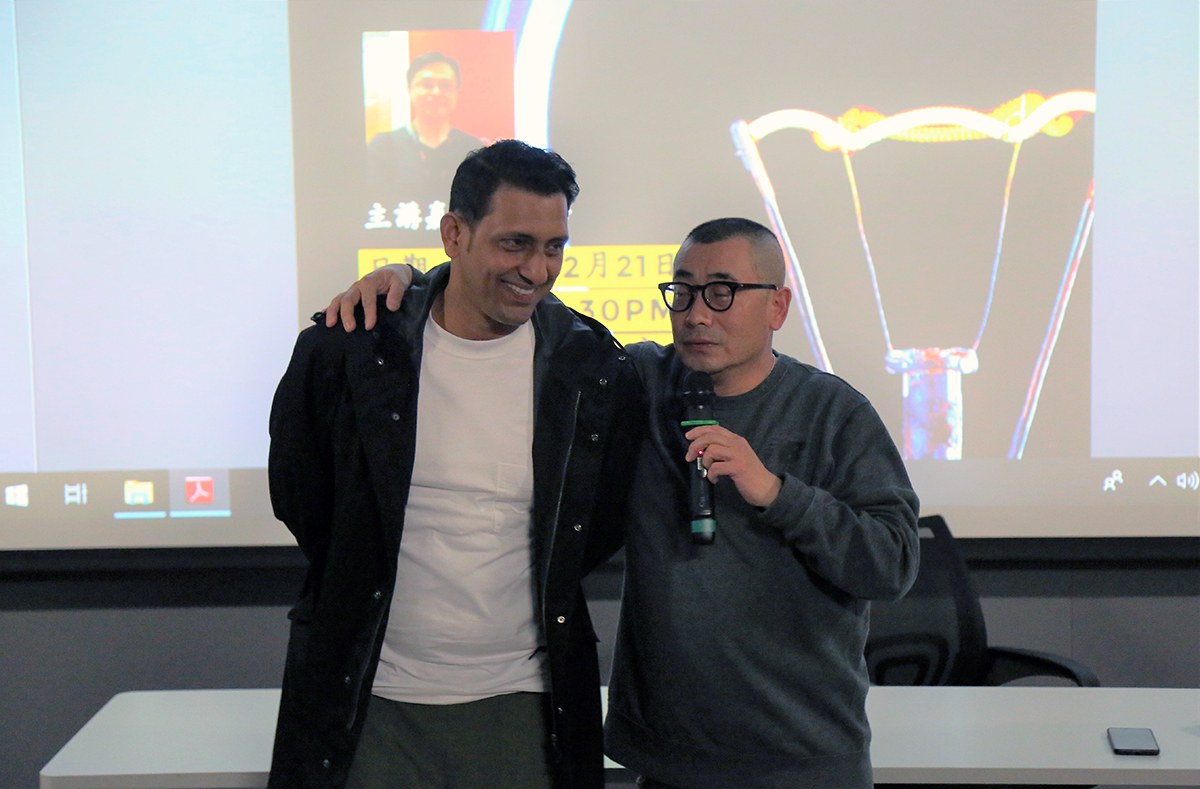 Senior lecturer Leung Tak-man (R), JCC Programme Leader, introduces the main character, Mr. Singh Hartihan (Bitto).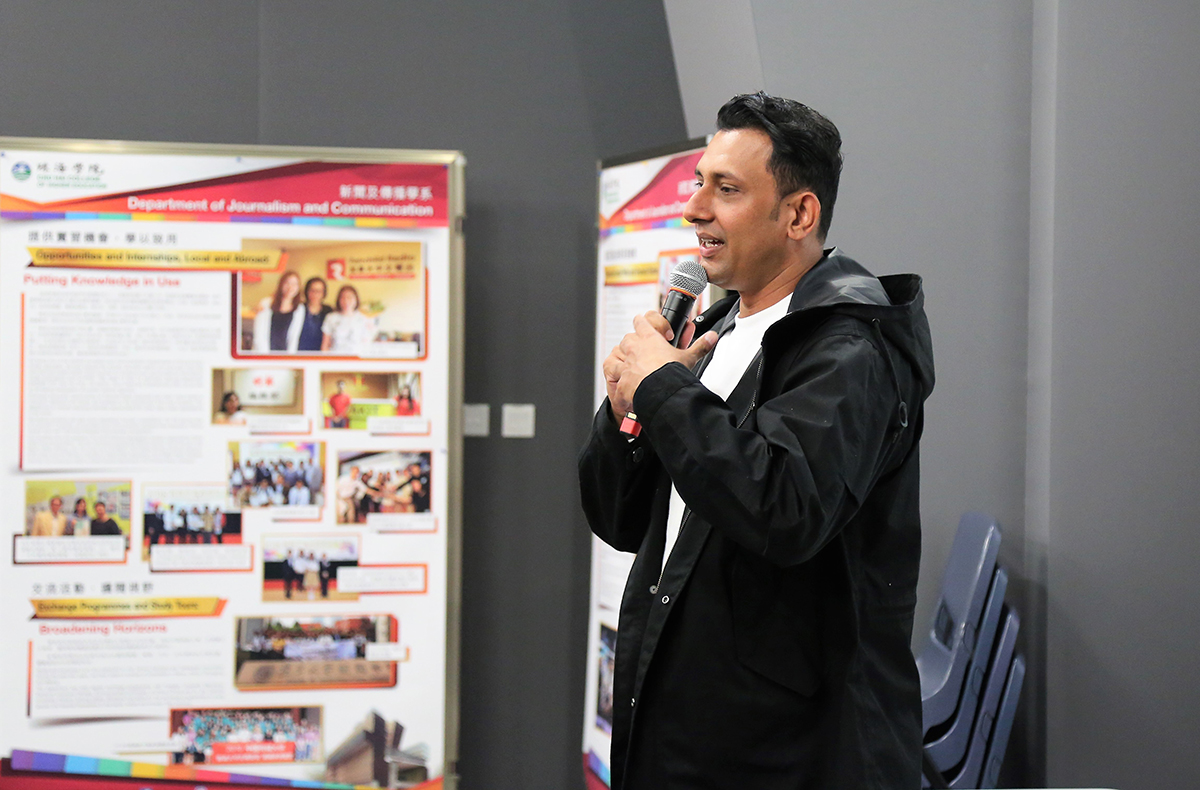 Bitto discusses how he perceives the meaning of ethnic integration.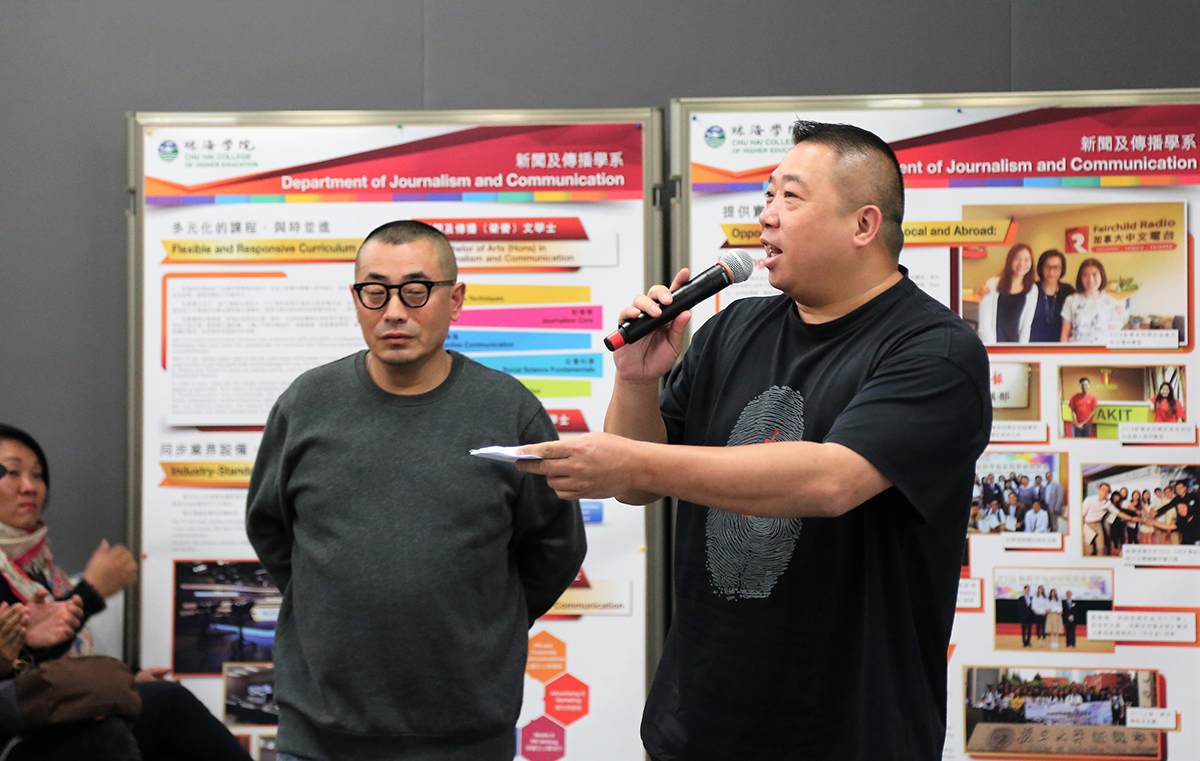 Mr. Eddie Hung (R), JCC industry lecturer, will line up the production and scheduling of the cinema release of JCC big movie.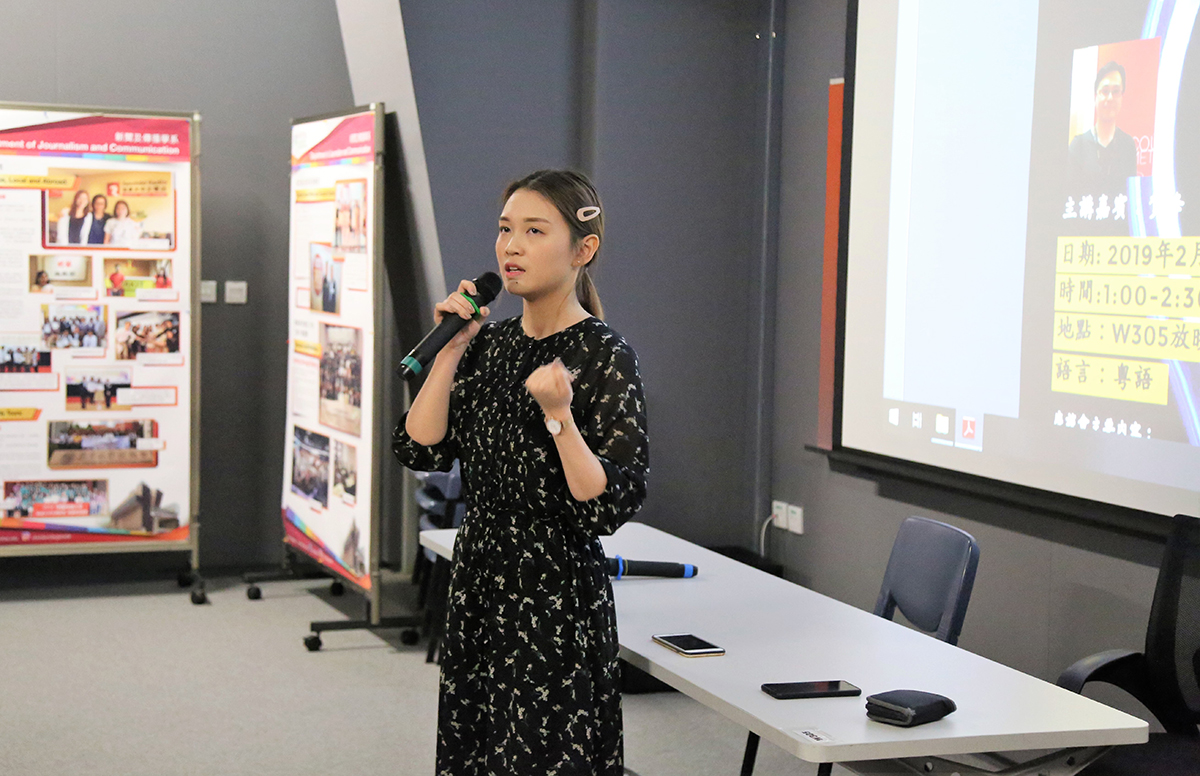 Being the screenwriter and producer, Ms. So Yu, JCC student, talks about how the JCC annual microfilm 2019 is proceeded.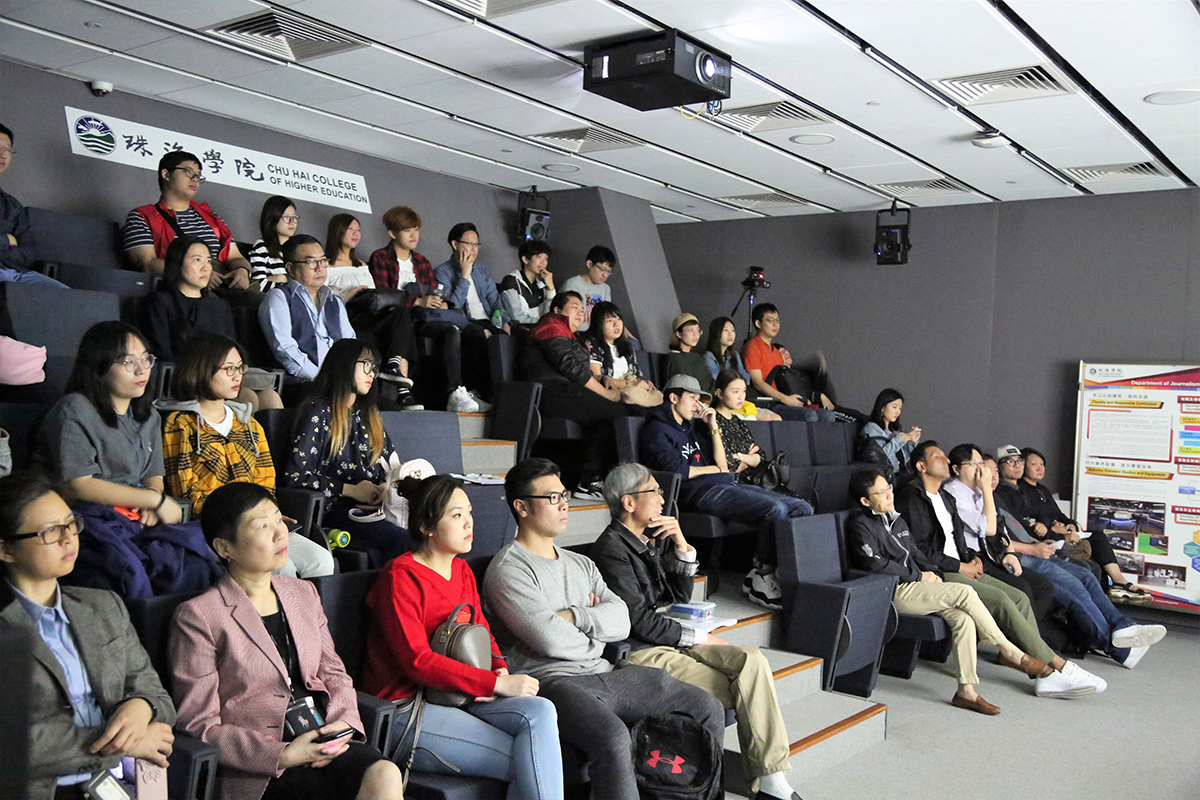 Guests and faculty members watch the preview of the JCC promotional footage and annual microfilm 2018.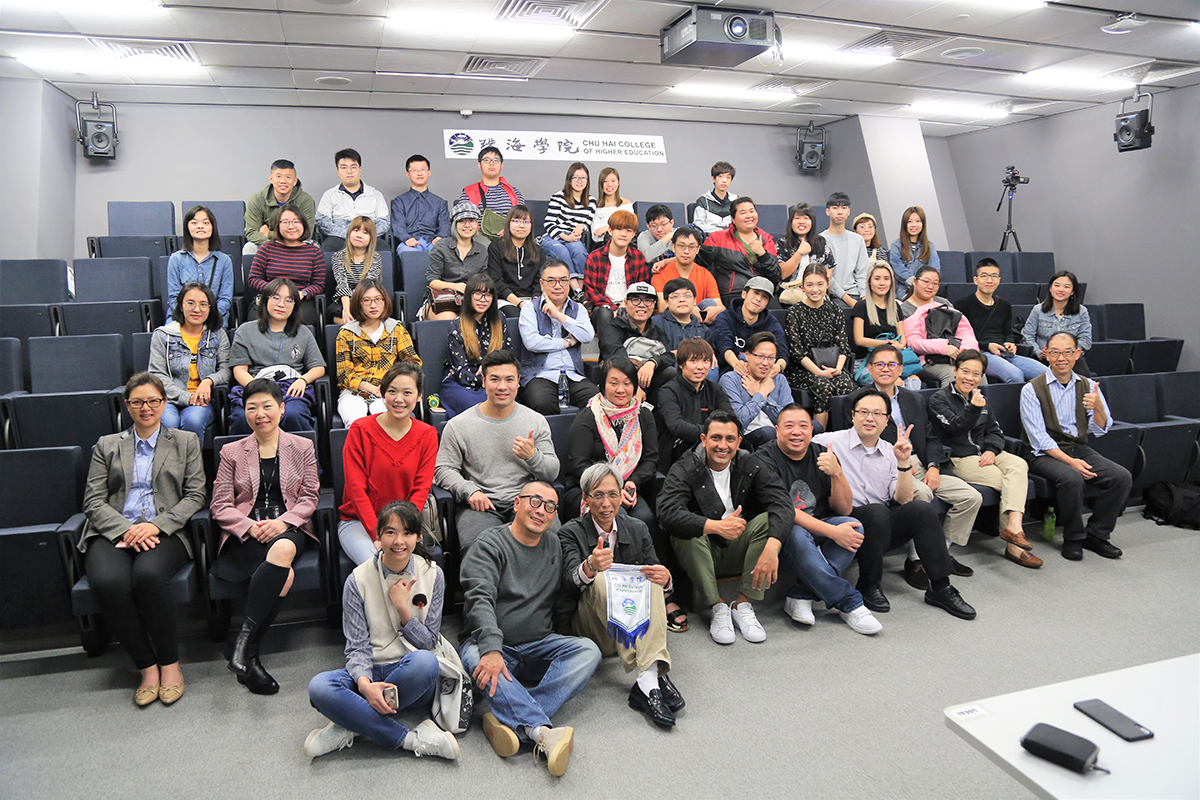 A group photo of JCC big movie "Go! Run and Gun!" is taken to mark the kick-off of the first JCC long film.