Department of J & C Co-organizes Film Production Workshop for Secondary School Students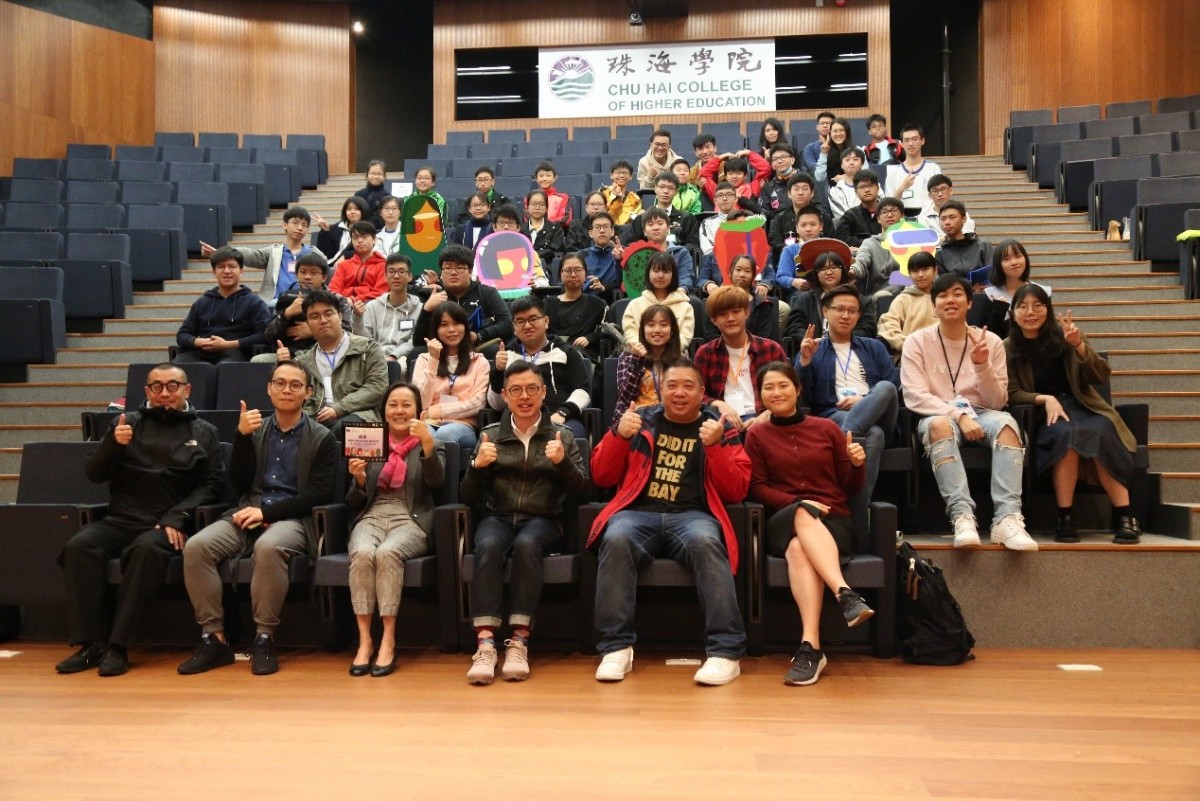 More than one hundred secondary school students gathered at CHCHE campus, attending the "Brainstorming Special Training Workshop – Technology Convergence " co-organized by the Department of Journalism and Communication and "Fight For Show – Teens" on Saturday (23 February).
Mr. Eddie Hung, Lecturer of Practice of the Department, introduced to the students the most up-to-date mobile equipment and how to use those kits to shoot, edit and post-produce short films. Eight students of our Bachelor of Arts (Hons) in Communication and Crossmedia Programme tutored and assisted participants how to use their own mobile phones to make short films for a designated competition.
Film director Mr. Chun Man Leung, who rose to fame for his SFX film "Hong Kong Master" and "Gwan Gong VS Aliens", also shared with the students his pilgrimage of film creation.
"Fight For Show – Teens", a biannual project funded by Community Investment and Inclusion Fund (CIIF), co-organizes with some educational and social entities to set up microfilm production studios for secondary students to promote reciprocity and mutual trust among the public and all sectors in our community.