Chu Hai College Establishes Collaboration with Peter F. Drucker Academy on Offering Master Degree Programme in Management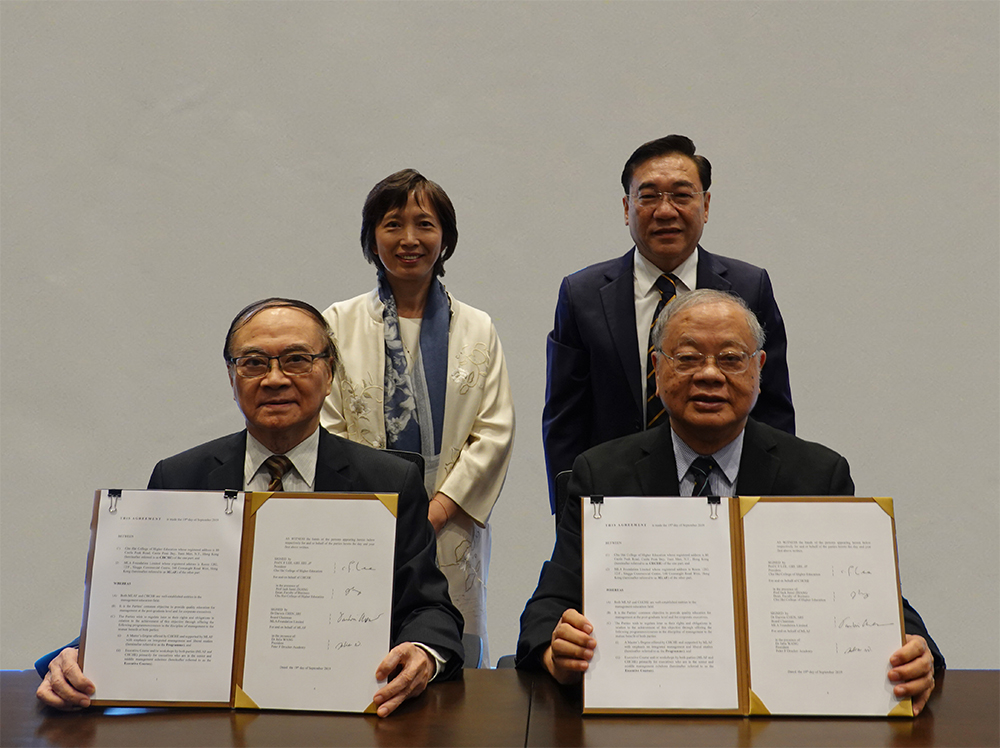 On Thursday 19 September, the College signed with MLA Foundation Limited (MLAF) an agreement that establishes collaboration between the two institutions on the offering of a Master's degree programme in Management as well as executive courses/workshops in the discipline.
The agreement was signed by President of the College Prof CF Lee and MLAF Board Chairman Dr Darwin CHEN. Dean of Faculty of Business Prof Jack Junxi ZHANG and President of the Peter F. Drucker Academy (PDA) Dr Julia WANG witnessed the signing.
The agreement was the outcome of an effort to establish collaboration between the two institutions after Dr Darwin CHEN introduced the College to MLAF Founder Mr SHAO Ming Lo and Dr Julia WANG.
As Professor CF Lee remarked, "The programme is very special due to its embodiment of Chinese culture." With Chinese as its language of instruction, it would target at both the local and the Mainland markets. PDA would provide the course materials in Chinese and the College would lead the efforts in obtaining accreditation by the Hong Kong Council for Academic and Vocational Qualifications for the Master's programme.