Business Students Win Two Prizes in the 2nd GTA Cup Student Start-up Business Plan Competition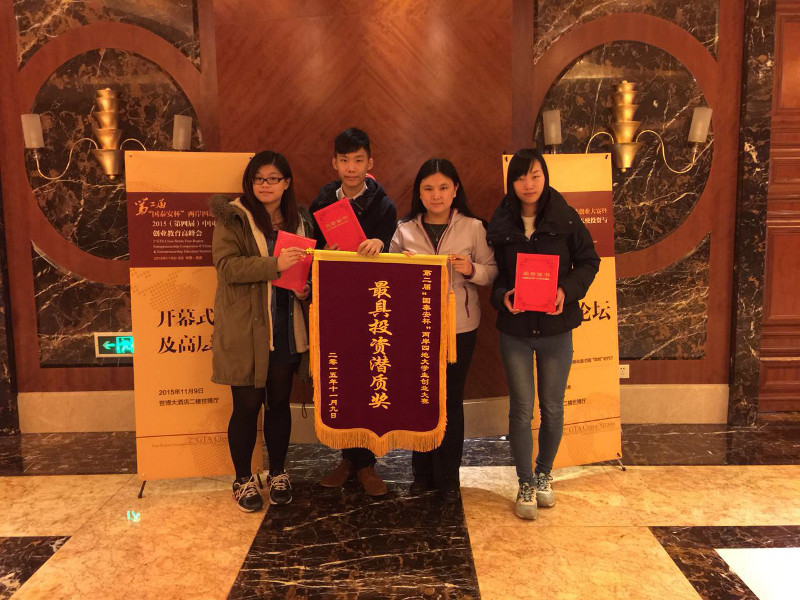 Chu Hai College of Higher Education team (Quantitative Investment Study Group) just won the Outstanding Performance Prize and the Best Investment Potential Prize in the 2nd GTA Cup student start-up business plan competition held in Zhejiang on 7 November 2015. A ten-student team from the Department of Accounting and Banking and the Department of Finance took the challenge and did all the preparation work in only 20 days. Three students participated the road show on site.
The GTA Cup student start-up business plan competition ( 泰 安 杯 兩 岸 四 地 大 學 生 創 業 比 賽 ) was jointly hosted by GTA (國 泰 安 教 育 技 術 股 份 有 限 公 司 ), the leader of financial database industry in China, and the Zhejiang Government. Sixteen teams from Cross-Strait Four Regions competed in the final.
Members of the team are Huang Cui qi(AB)、Wong Ka Yan(AB)、Au Wing Han(AB)、Lo Man Yu(AB)、Tsang Fun Yan (AB)、Yip Tsz Him(AB), Shiu Fan(FIN)、Wong Kong Keung(FIN)、Ho Wai Man (FIN)、Fu Wing Chi(AB). Supervisor of the team is Dr. Vivian Kong (孔 笑 微 博 士).