B.Sc (Hons) in Architecture students' design 'Transformer' in Pat Heung JPC (PH JPC)
After 6 months effort, the bamboo maze and revitalization of used police cars designed by B.Sc (Hons) in Archi students are now open to participants' enjoyment and fun in PH JPC!
The Department of Architecture co-created the fun pieces with Hong Kong Police Force. After coming up with different design ideas, together with the inputs by police officers from PH JPC, Police Public Relations Branch (PPRB) in the past 4 months, a maze made of bamboo and children play equipment transformed from used police cars are now realized and installed at PH JPC!
The opening on 28 Apr 2019 of PH JPC was officiated by Mr. Matthew Cheung Kin-chung, GBM, GBS, JP, Chief Secretary for Administration of HKSAR Government in the presence of over 4,700 visitors. Do check out https://m.facebook.com/JPCPH/ for more details!
This is one of the 'knowledge transfer' projects carried out by the Department of Architecture. The aim is to allow both teaching staff and students to contribute their design creativity and skill to the society, whereby cultivating a culture of trans-disciplinary creation and nurturing future 'community architects'.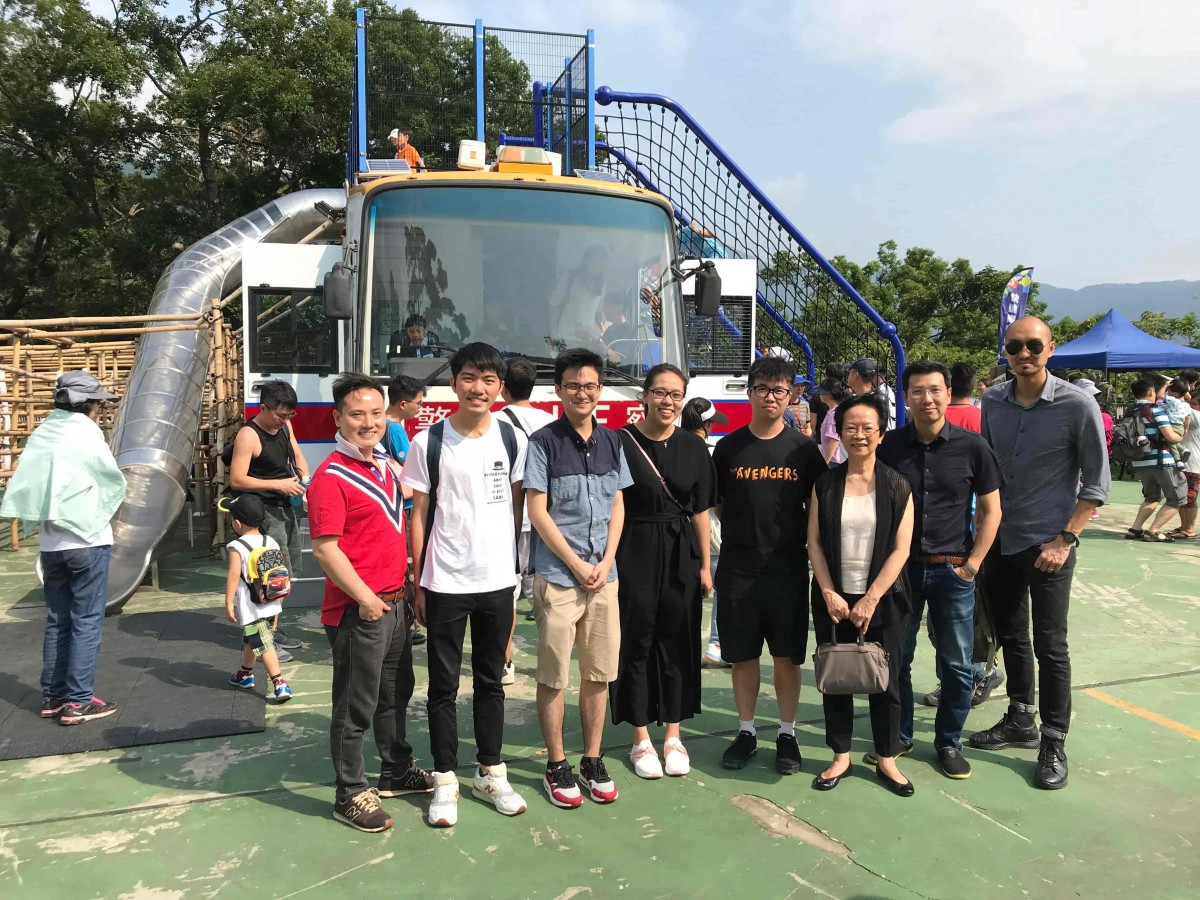 Picture in front of the 'Police Command Vehicle Super Slide' on the Open Day (from left to right): Dr Ken Too, B.Sc Archi. Year 4 students Leman Cheung, Dick Chang, Idy Chan and Justin Chu, Vice President (Communication and Student Affairs) Ms Brenda Ku, Architecture Dept Head Prof Paul CHU and Mr Kevin Siu.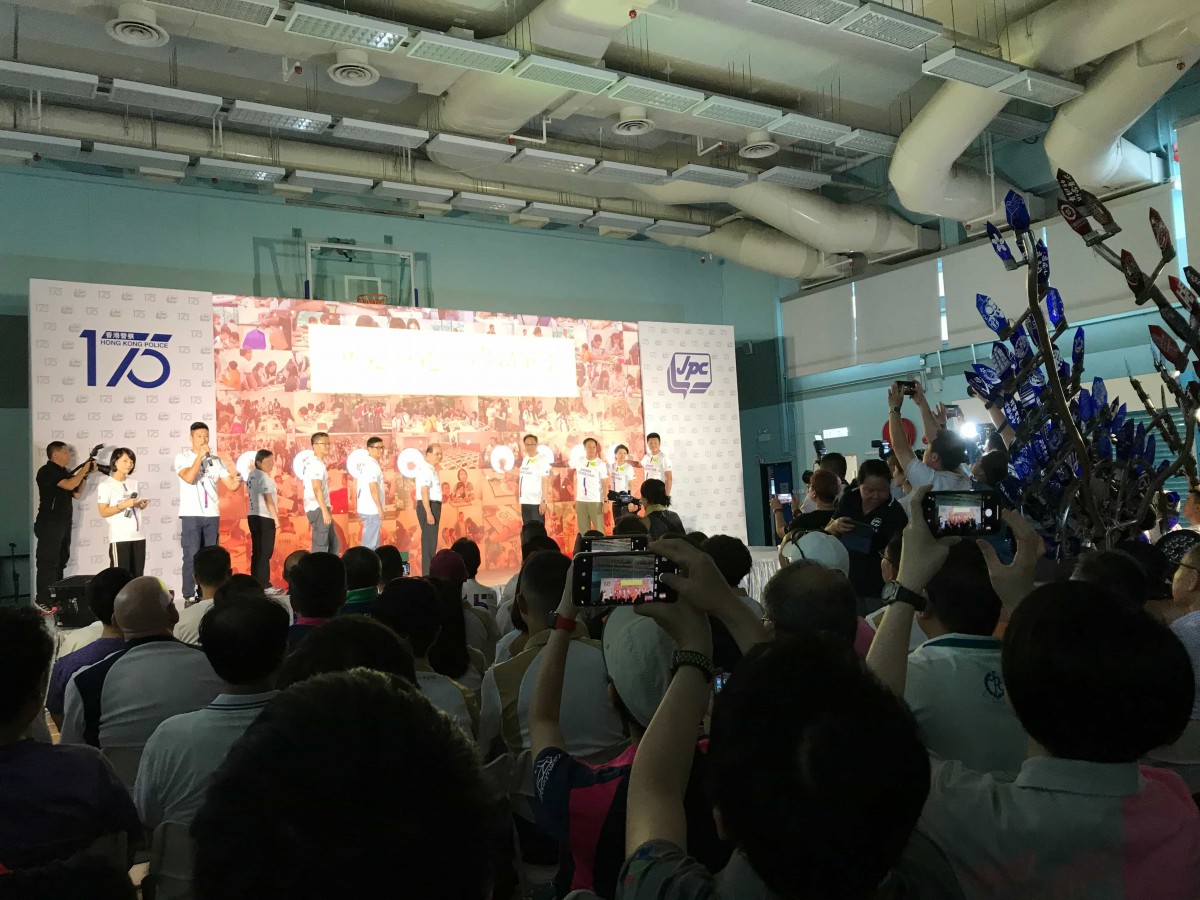 The opening ceremony was well attended by over 4000 visitors.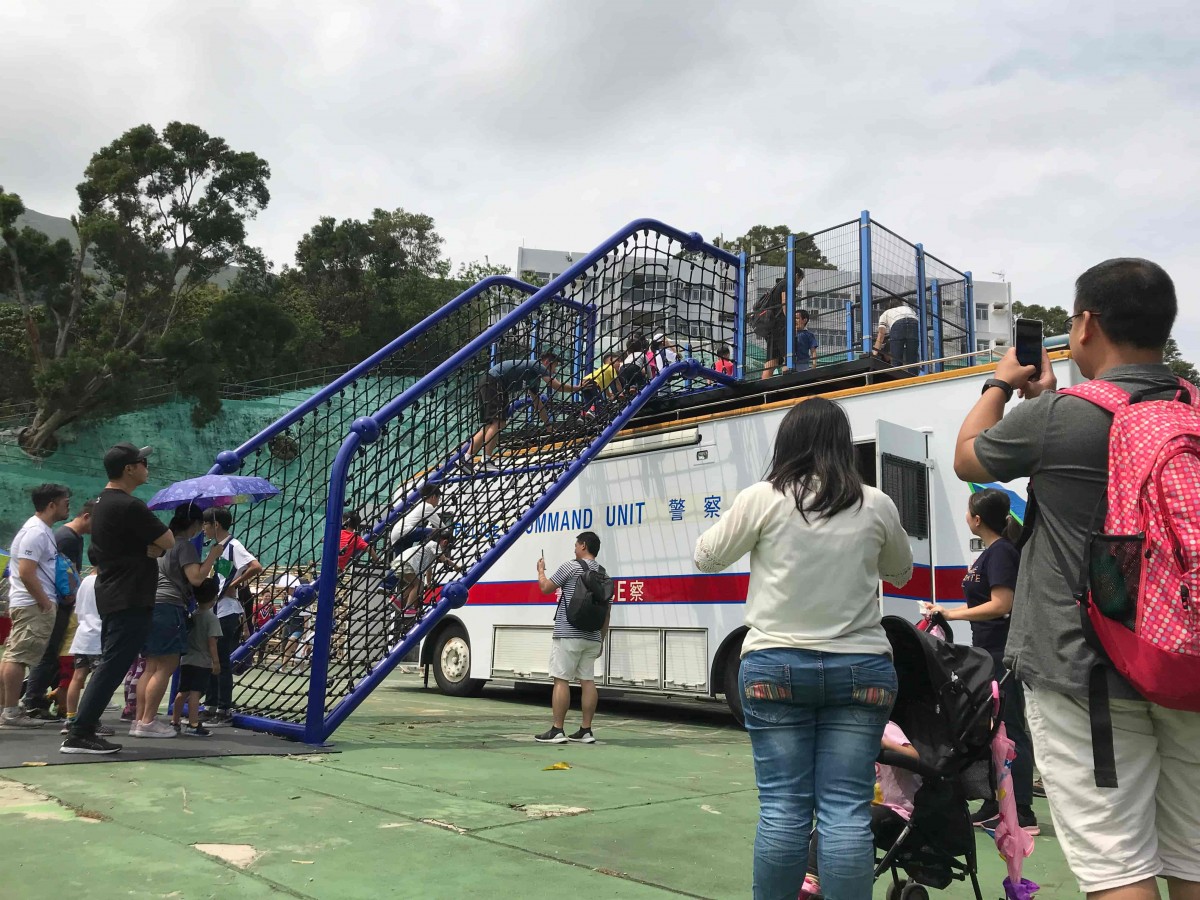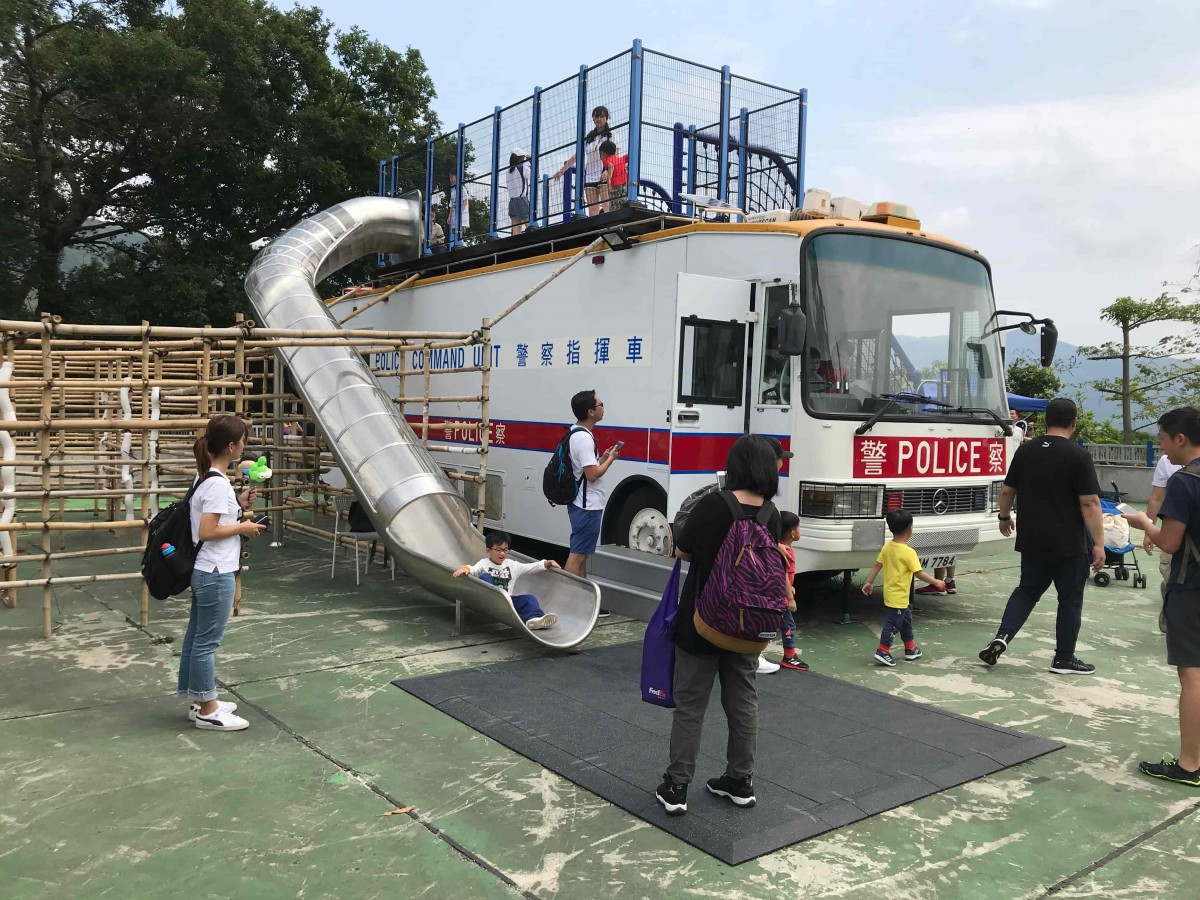 Based on the concept 'Transformer', students revitalized and transformed the used Police Command Vehicle into a super slide for the excitement of children!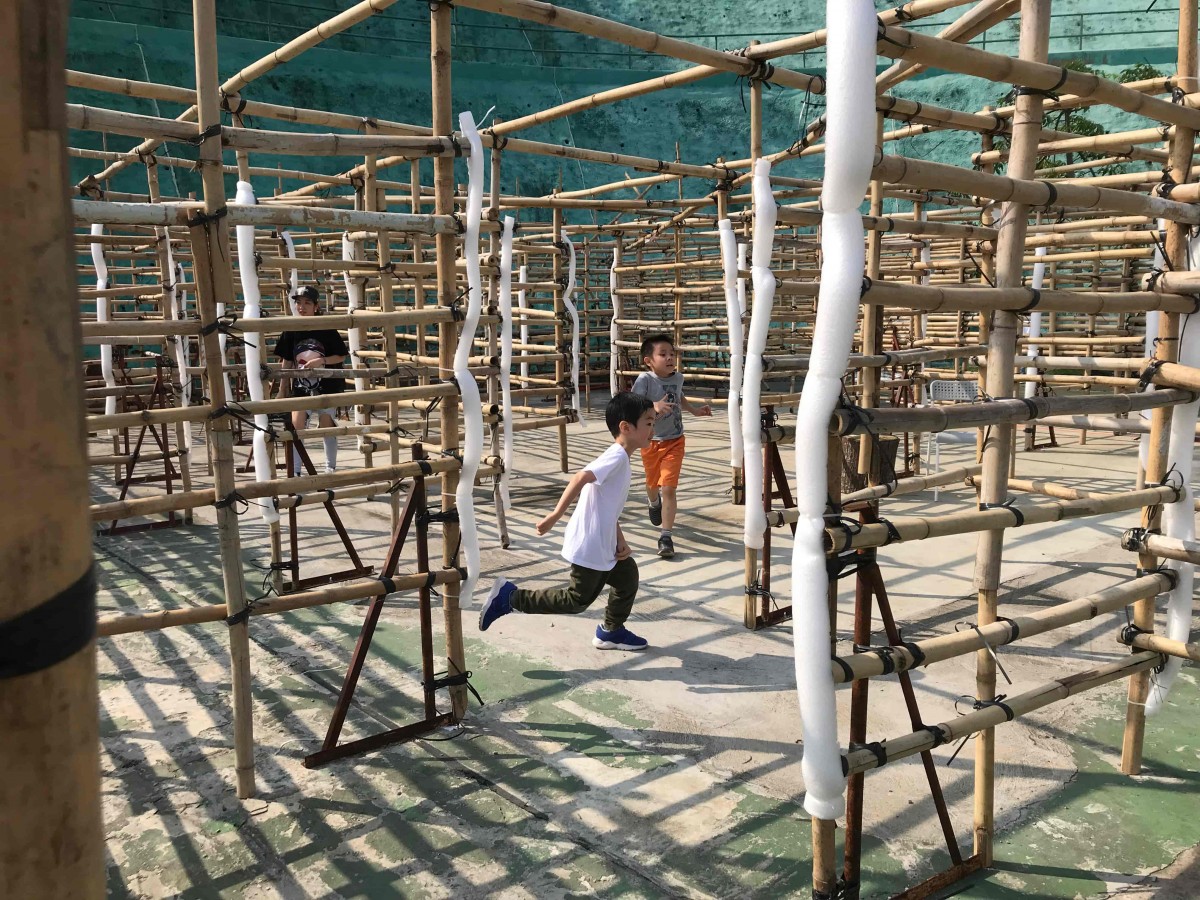 Another feature design 'Bamboo maze' being explored and enjoyed by families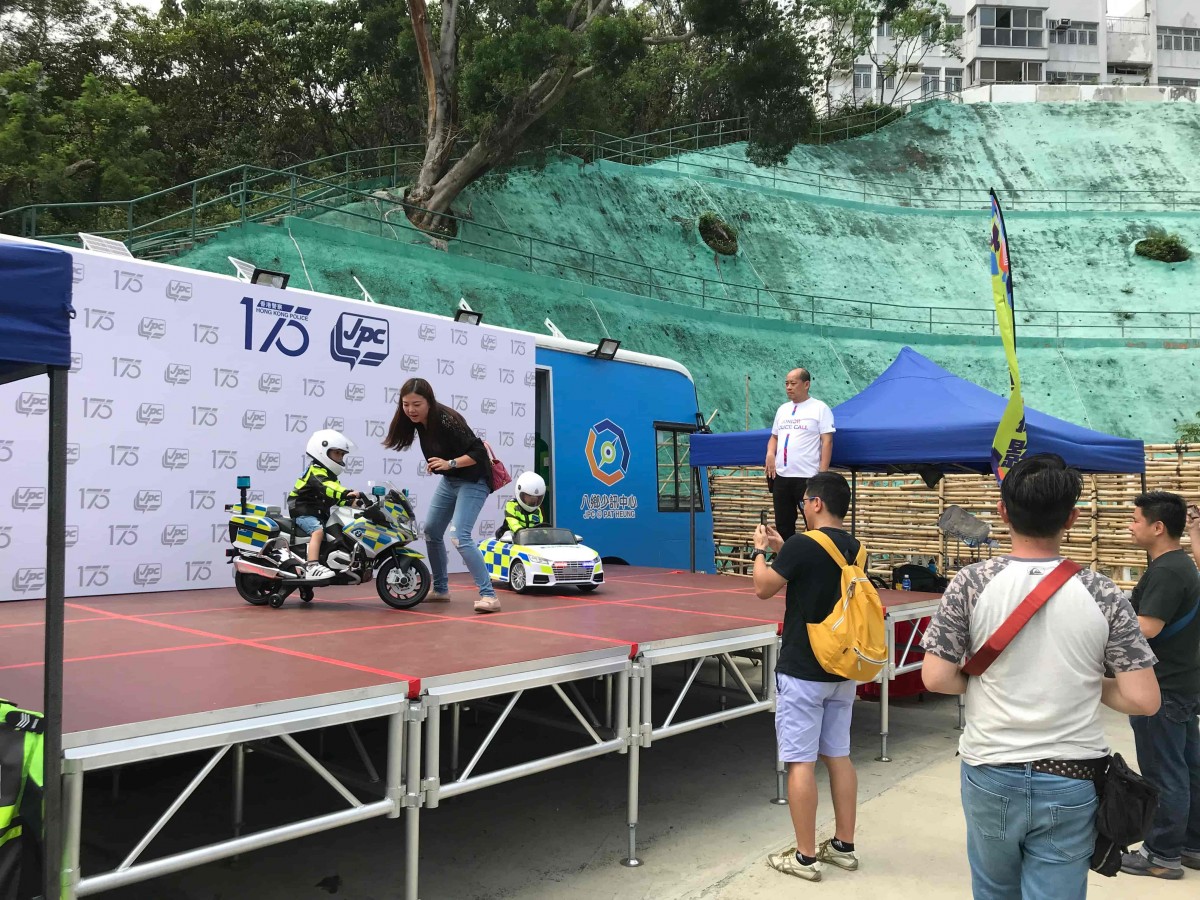 Police Road Safety Bus transformed into a photogenic stage and ground for mini-police vehicles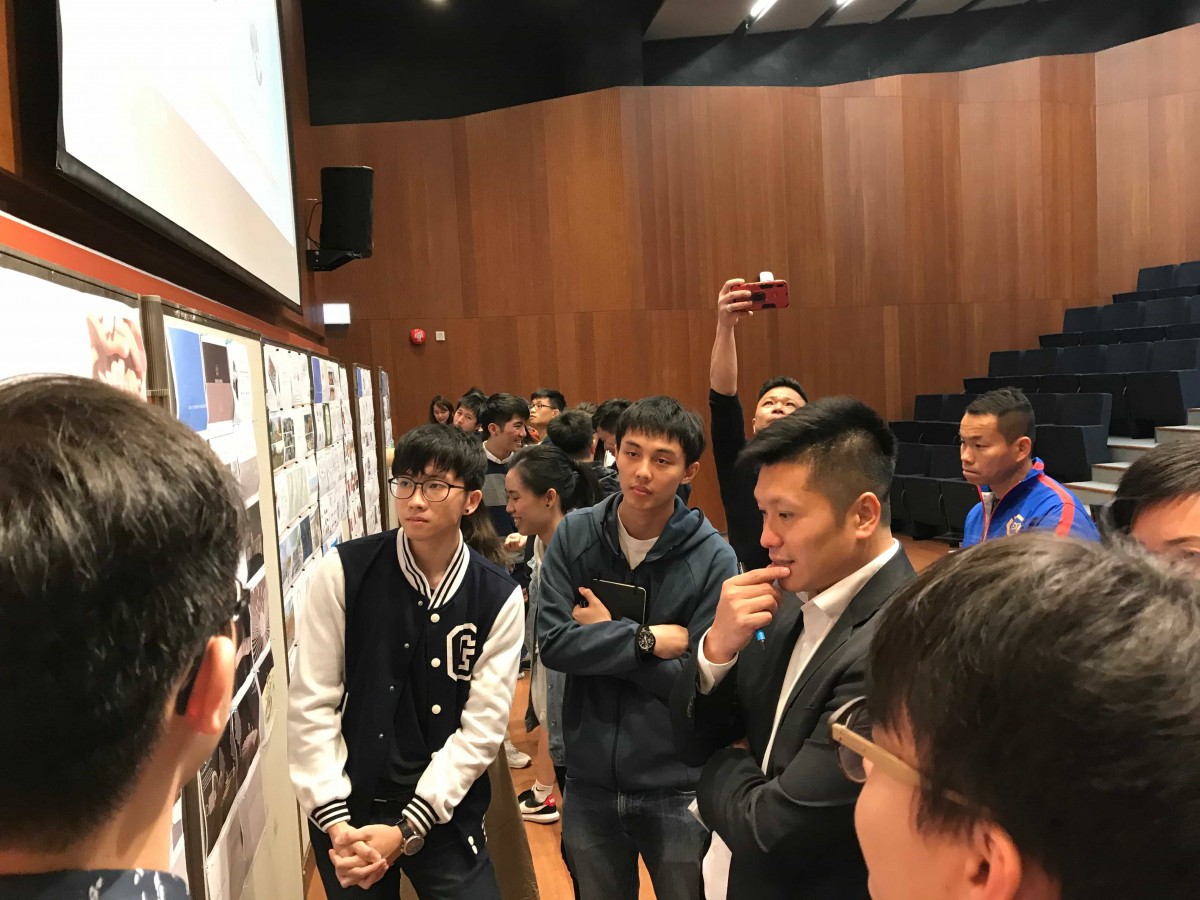 Students presenting their preliminary design ideas to Police Public Relations Branch (PPRB) at the college in February 2019. The design went on to further design stages till April.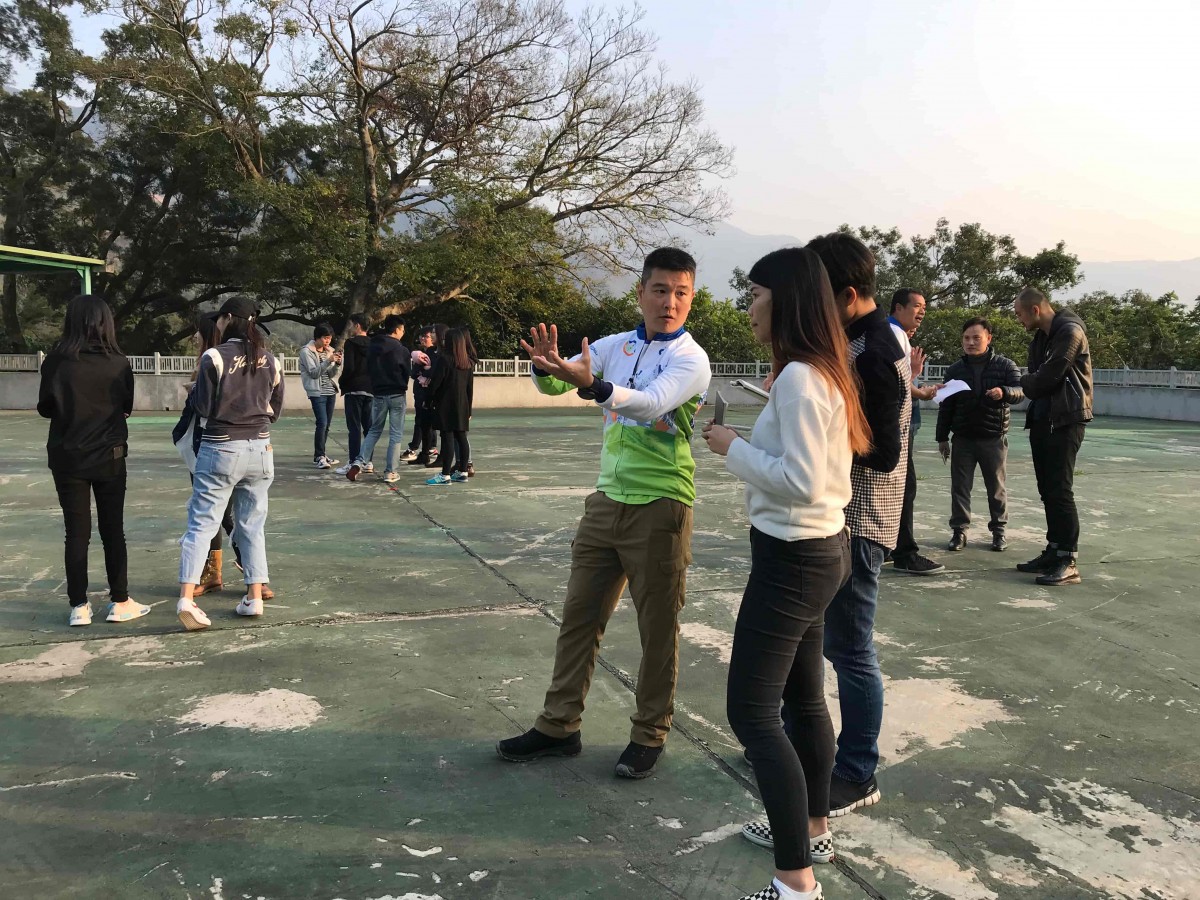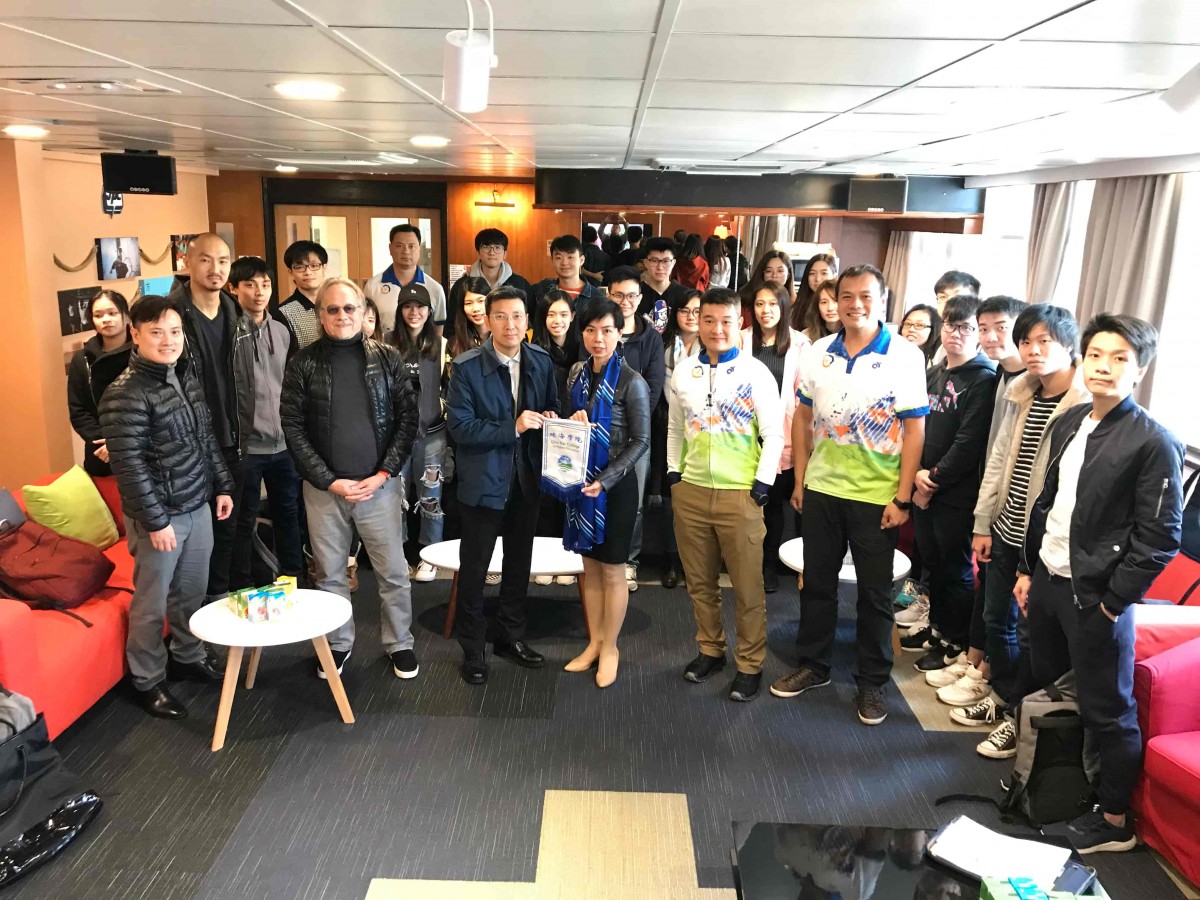 Officers of Police Public Relations Branch (PPRB) introducing the site context to students and teaching staff during site visit to PH JPC in January 2019 to kick off the project.