BIM MoU signing ceremony between CIC and CHC Fac Sci & Eng
With the importance of Building Information Modelling (BIM) technology to the industry, Faculty of Science and Engineering of our college has signed a Memorandum of Understanding (MoU) with the Construction Industry Council (CIC) to support collaborative relationships between us for the mutual benefits based on a shared vision to introduce knowledge of BIM technologies into higher education. The signing ceremony took place at the Boardroom of CIC at COS Centre in Kwun Tong on 12 April 2018 (Thursday). In the same occasion, CityU, HKU and PolyU also signed MoUs with CIC, and each tertiary institute representative presented their experience and shared their view in BIM application in teaching, learning and research. We look forward to future collaborations.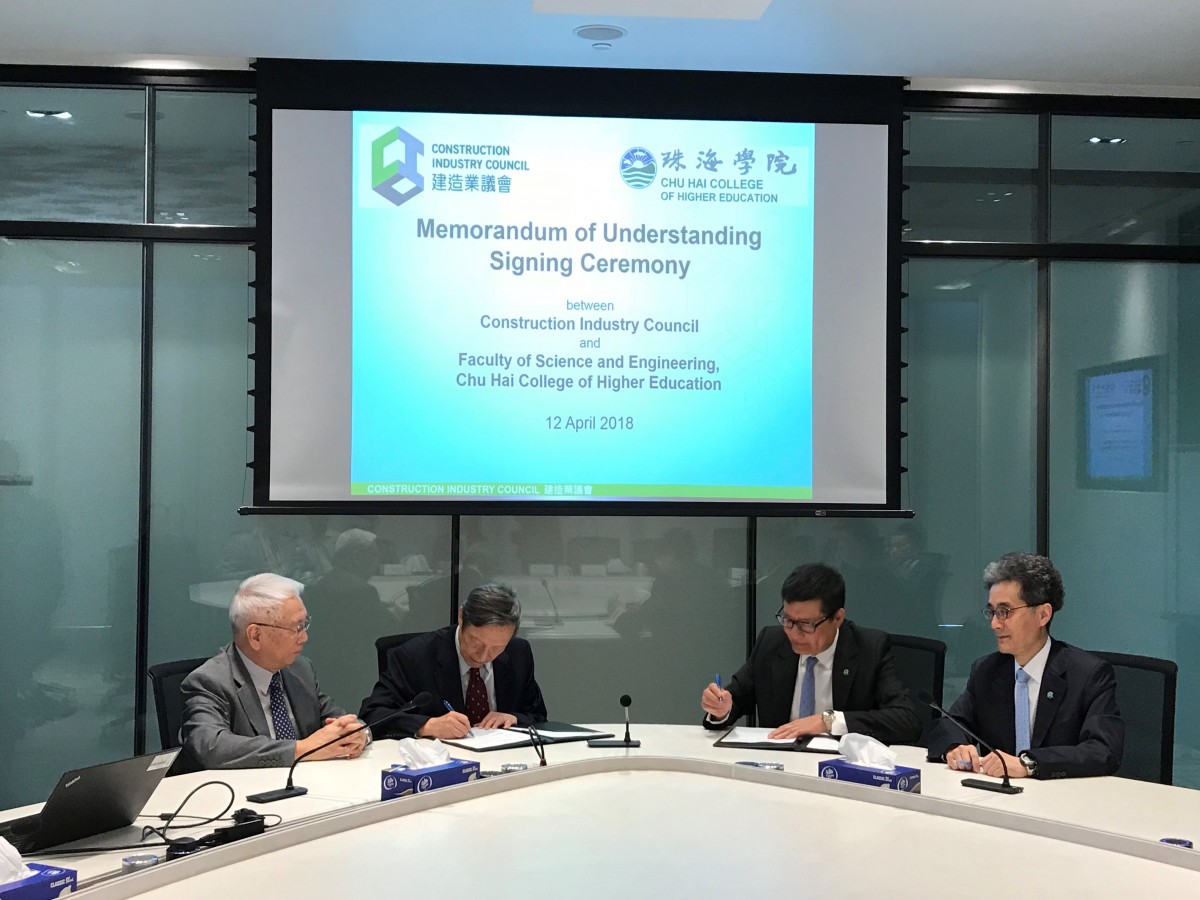 President Prof Chang and Ir Albert Cheng, Executive Director of CIC signing the MoU at the ceremony with Faulty Dean Prof Peter Lee and Ir Henry Fung, Director-Industry Development of CIC as witnesses.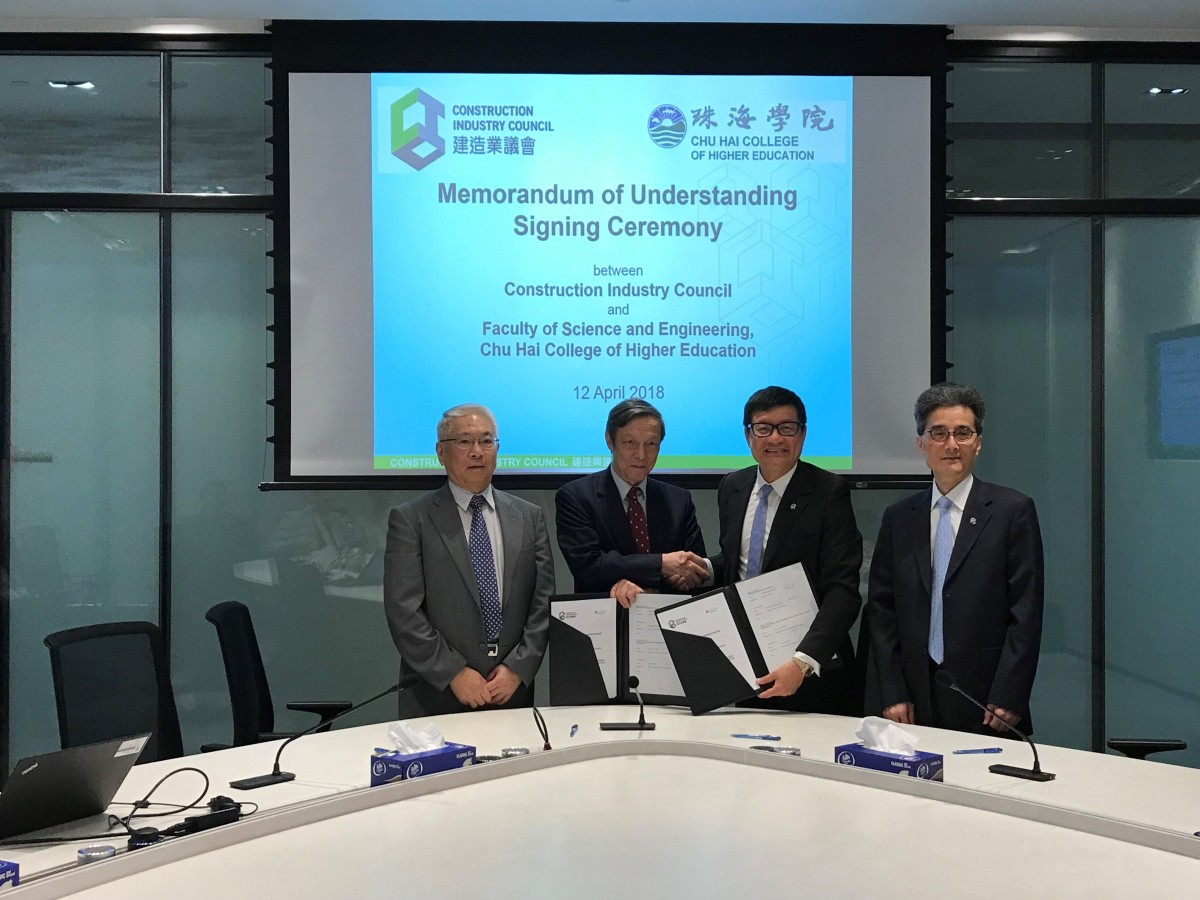 The signing of MoU sets up a milestone for BIM collaboration between our college and CIC.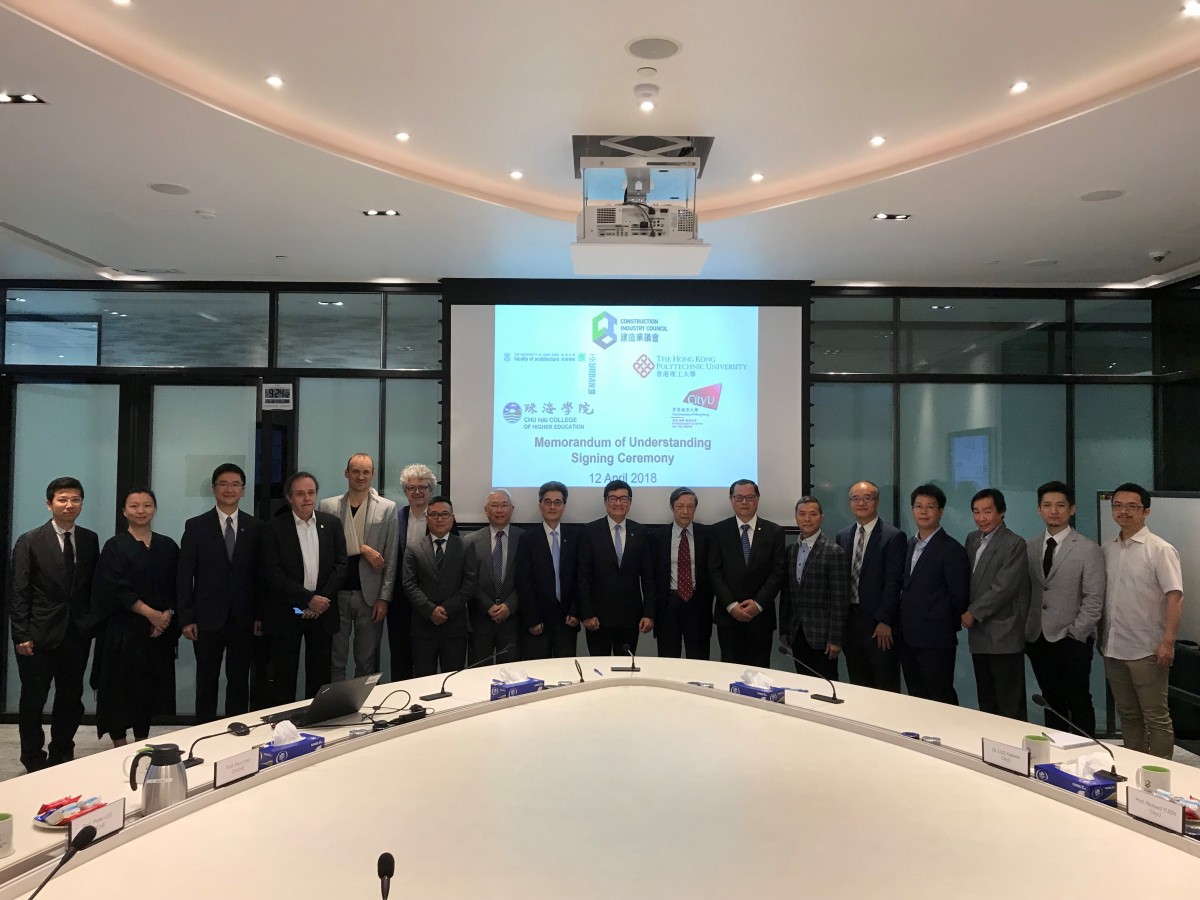 A big picture of all the attendants of the ceremony: representative of CIC, CityU, HKU, PolyU and our college.