The 68th Graduation Ceremony of Chu Hai College of Higher Education
Chu Hai College Graduation Ceremony, 408 students turn a new chapter in their life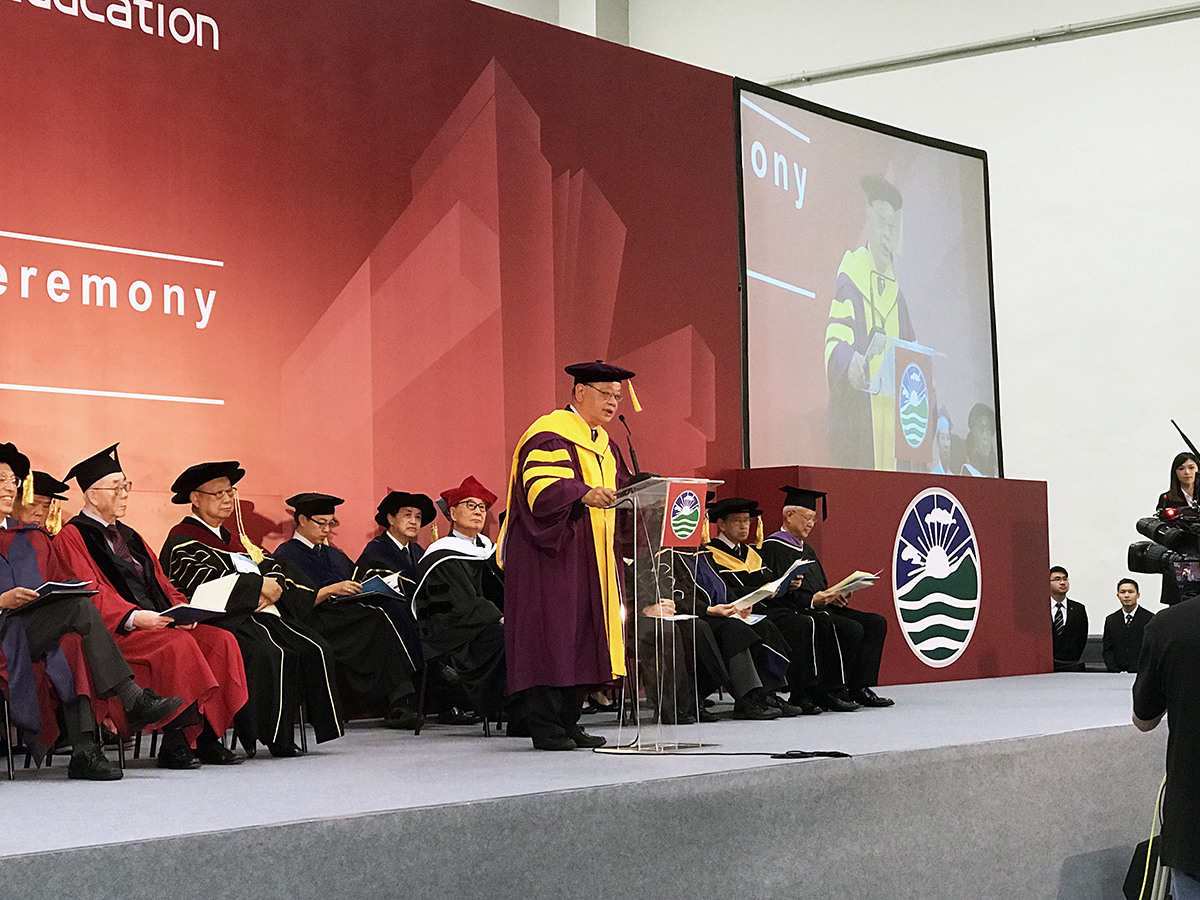 Professor LEE Chack Fan delivered a speech
Chu Hai College just held the 68th graduation ceremony in the Hall today (Saturday, 27 October 2018). A total of 408 students graduated from the College this year, including one Ph.D. graduate, 95 Master's degree graduates and 312 Bachelor's degree graduates.
The Guest-of-Honour of the Graduation Ceremony was Mr. LI Tze Leung, Governor and alumnus of Chu Hai College. In his speech, Mr. LI encouraged the graduates to set their goals and make the best of every opportunity. When College President Professor LEE Chack Fan delivered his speech, he invited the graduates to stand up and give their families a round of applause, thanking them for their support and care rendered in the past. Professor LEE also encouraged graduates to face challenges and difficulties bravely, to be resilient and develop skills and experience needed for success.
The process of certificate presentation was conducted by the Vice-President (Academic) Professor Leslie George THAM at the Ceremony. Many parents found the moments very touching. Professor LEE Chack Fan presented the President's List award to students who excelled both in terms of academic performance and character development.
This year, the Ceremony welcomed more than 1,000 family members of the graduates. The College placed some giant "photo frames" at the venue. The graduates and family members posed in the "photo frame" for snapshots to be taken before and after the ceremony. The Graduation Ceremony concluded with a jovial atmosphere.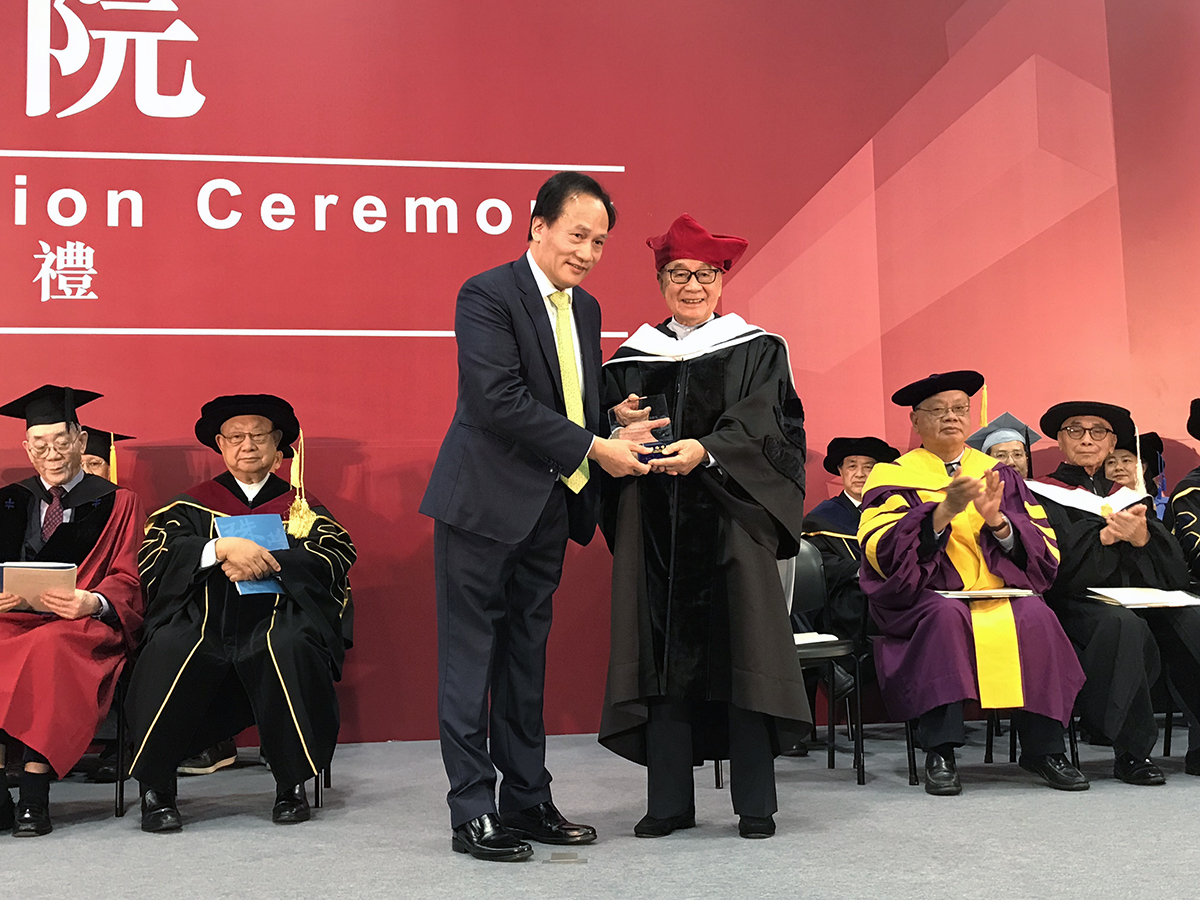 Dr. KONG Ho Pak, Chairman of Board of Governors, presented a souvenir to Mr. Mr. LI Tze Leung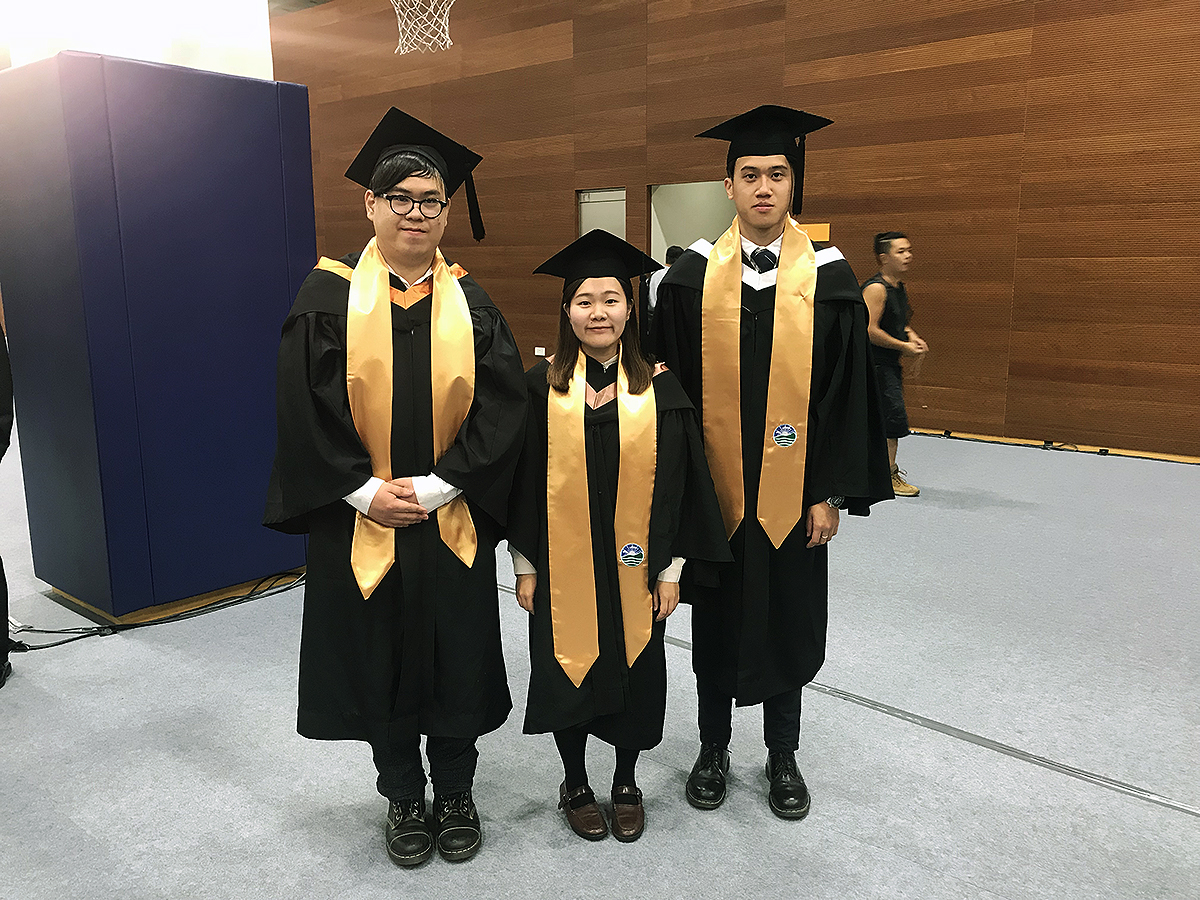 Recipients of the President's List award