Vice President Professor Eden Yu Spoke at Asia Development Bank Institute in Tokyo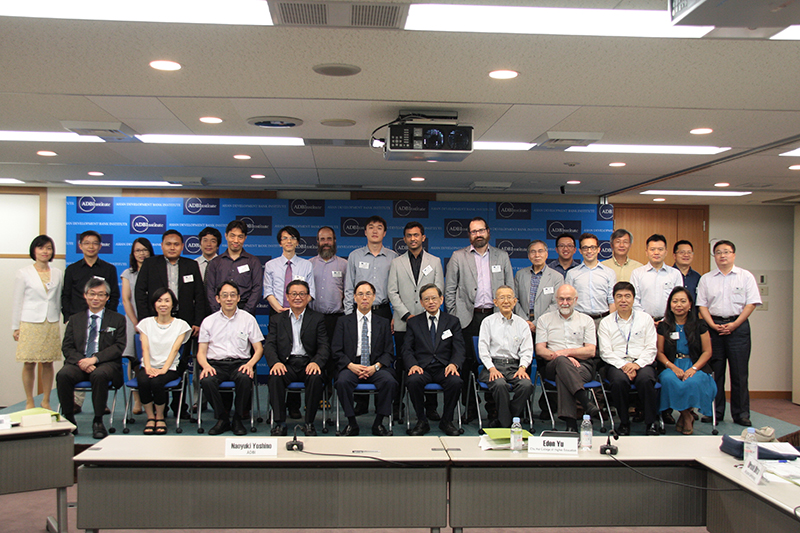 Group Photo
Vice President Spoke at the Asia Development Bank Institute in Tokyo.

Vice President (Academic). Prof. Eden Yu, was invited to speak at the Asia Development Bank ADBI-World Economy Workshop on Sources of Income Inequality in Asia, 26-27 July 2016 in Tokyo.

Prof. Naoyuki Yoshino, Dean of ADBI gave the opening speech and Dr. Wan Guanghua, ABDI 's Director of Research, offered the closing remarks. About 50 scholars from worldwide participated at the workshop. (see the group photo: Prof. Yu in the front middle sitting next to Prof. Yoshino)

The papers presented consists of a variety of inequality issues ranging from promoting a virtuous cycle: from shared society to social and economic well-being to effects of education and globalization on income inequality in Asia. Selected papers will be submitted for a special issue on Asian inequality to be edited by Prof. Yu for the Blackwell-Wiley journal The World Economy.

During the visit, Prof. Yu had a fruitful discussion with both Prof Yoshino and Dr Wan on future collaborations between ADBI and our College.