Department of Journalism and Communication – Orientation Day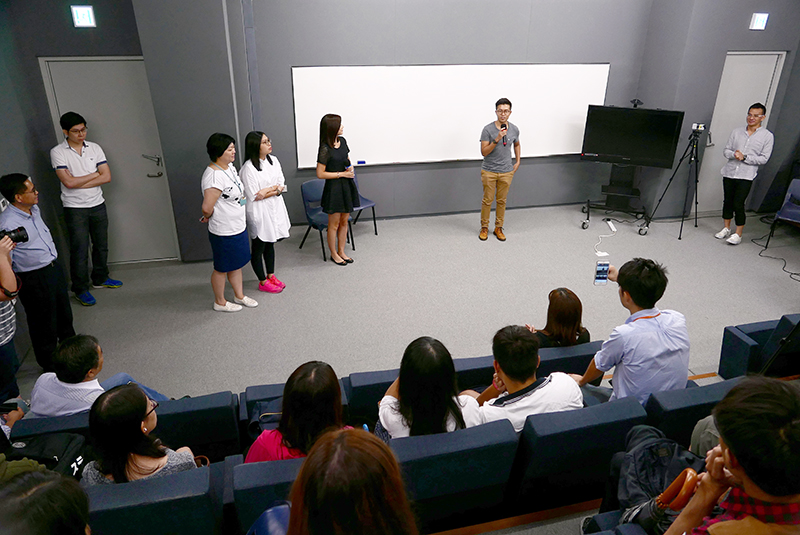 Alumni share their valuable experiences in the Crossmedia Screening Suite.
The Orientation Day this year was held on 10 September, 2916, at the new campus, all the freshmen of the three BA programmes were invited to join. Through open and direct dialogue, the new students explored the new campus and their college life in the coming four years.
Several alumni were invited to share their experiences with the freshmen in various fields of journalism and crossmedia communication. Ms. Wendy Cheung, TVB news anchor, shared their valuable experiences in electronic and print media. Also, Mr. Chris Ha and Timothy Wu, told the freshmen how they entered the public relations field. At the end of the sharing session, Prof. David Wong, Head of Department, invited all the students and alumni to visit all the new studios.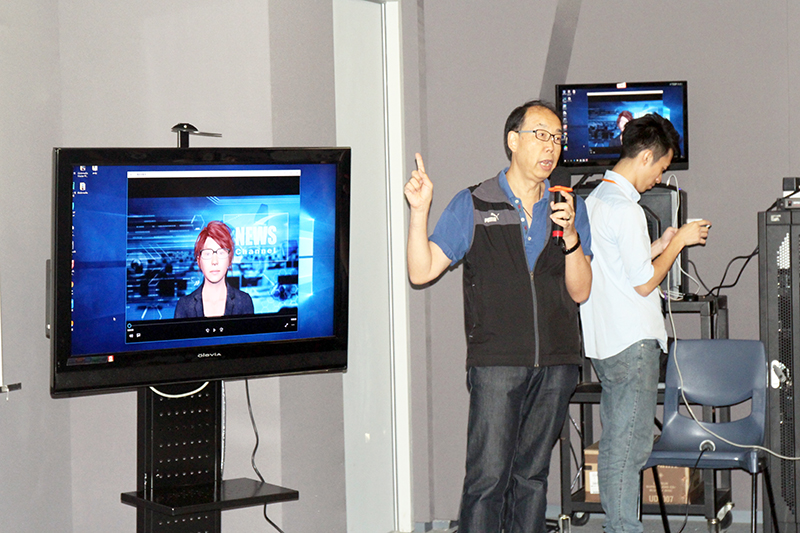 Senior Lecturer Sherman Li encourages freshmen to join the virtual presenter project.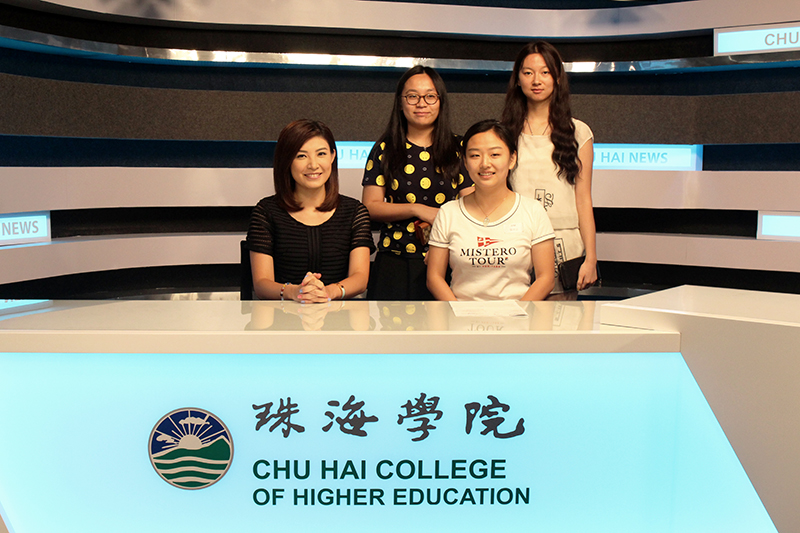 Mainland students take a photo with Wendy Cheung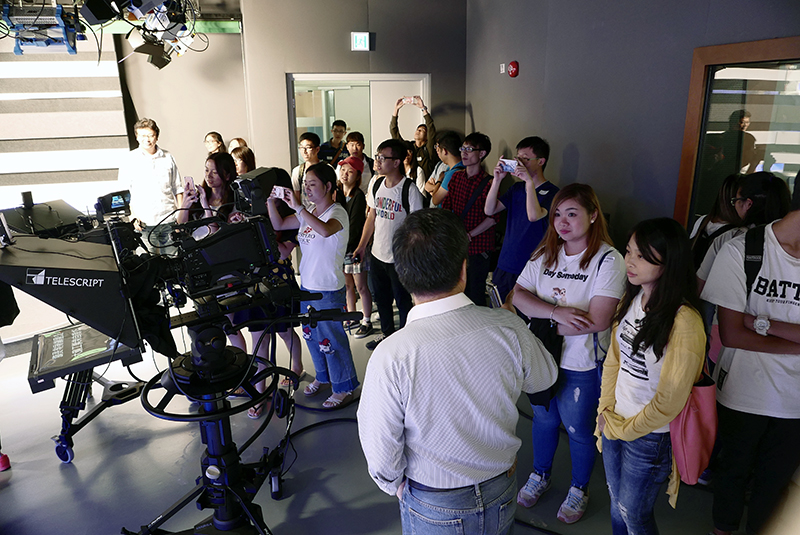 Freshmen visit the news studio.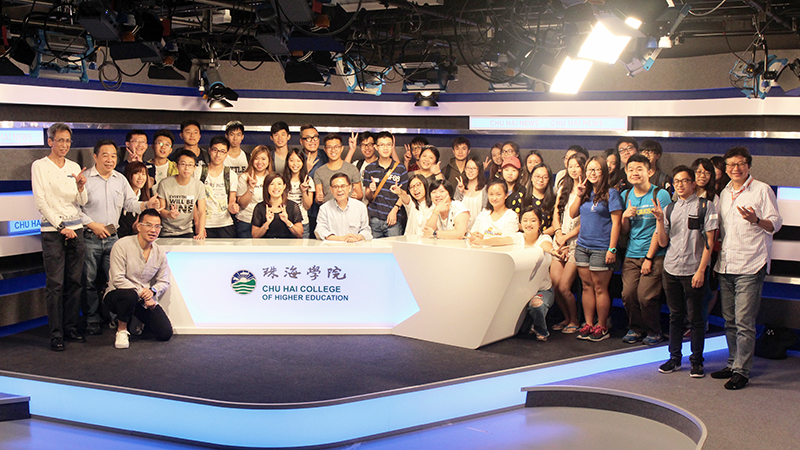 Alumni, freshmen and teaching staff take a group photo at the news studio.