Chu Hai College of Higher Education hosts General Education Seminar by Professor Jonathan Cheung on the "The Past, Present and Future of the Belt and Road"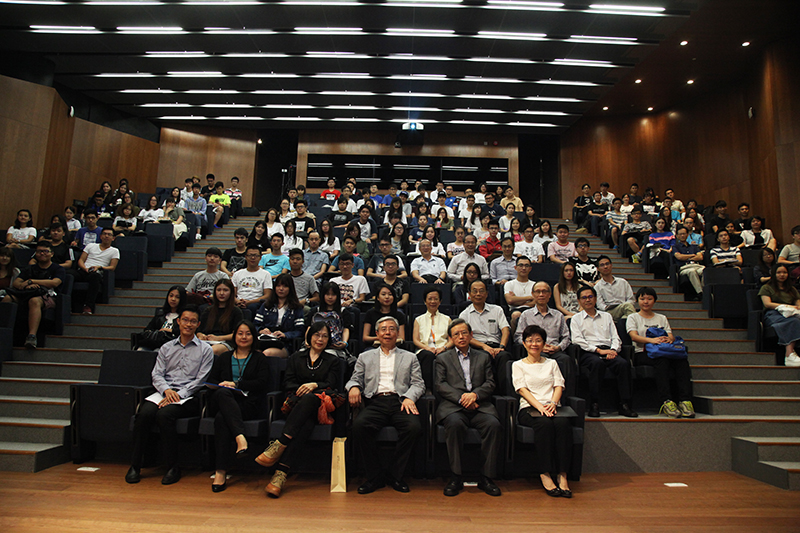 The Belt and Road Initiative is proposed by China as its development strategy in the 21st century. The Initiative, which calls for the connection of China and Europe through Central Asia and Middle East, will not only significantly reshape the economic landscape of the countries involved but also bring profound impacts on the global economic layout.
Chu Hai College of Higher Education has invited Professor Jonathan Cheung to offer his insights on this topic in its General Education Seminar. Professor Cheung is a veteran banker and the Adjunct Professor of Department of Economics and Finance, City University of Hong Kong. He is also a columnist for the Hong Kong Economic Journal. The seminar attracted an audience of about 100 students and teaching staff of the College.
In the seminar, Professor Cheung introduced the historical background of the economic connection between Europe and China since the "Han" Dynasty. He shared his views that by bypassing Malacca Strait and focusing on the land routes, the Initiative would diminish the strategic role of Malacca Strait as the trading hub between Europe and Asia and have a negative impact on the maritime services industry. At the end of the seminar, Professor Cheung encouraged students to learn more about the Islamic culture and the Arabic culture in light of the importance of these regions in the Belt and Road Initiative.